New Orleans Appeals Court Rules Against Obama Immigration Plan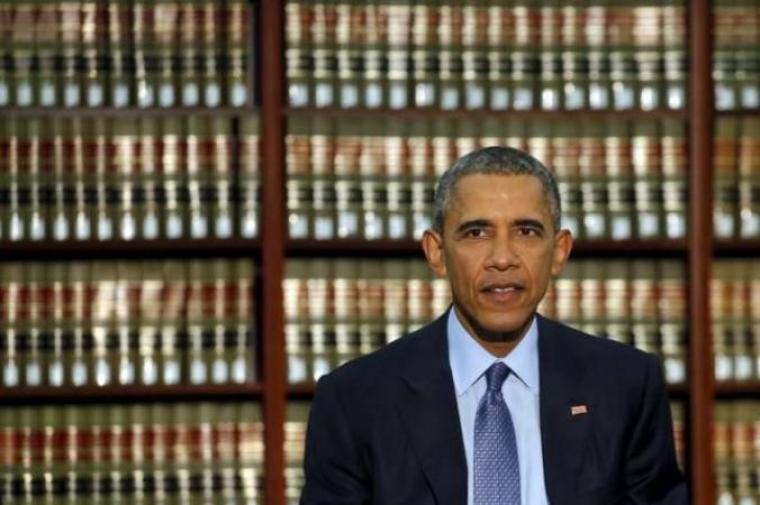 A federal appeals court in New Orleans dealt a blow to U.S. President Barack Obama's immigration plan by upholding the block on the initiative.
On Monday, the 5th U.S. Circuit Court of Appeals upheld a block on the Obama immigration initiative that sought to protect around five million illegal immigrants from deportation. President Obama's immigration plan suffered a 2-1 ruling against it, making the future of implementation bleak, according to an AP report published on U.S. News & World Report.
Republicans had earlier slammed Obama's immigration initiative as an illegal executive overreach and court injunctions in 26 states followed. Since an appeal could drag on for months, and the case could also go back to the Texas court that challenged the executive order, there is a possibility that the plan will not be implemented before Obama ends his term in 2017, the report explains.
On Tuesday morning, the Justice Department released a statement announcing its intention to appeal the court decision to the U.S. Supreme Court, The Atlantic reports.
Obama's Deferred Action for Parents of Americans (DAPA) and the expanded Deferred Action for Childhood Arrivals (DACA) were created to change the U.S. immigration system after last year's midterm polls. The administration contends that the implementation of the DAPA and DACA is within the power of the executive branch, but Texas and 25 other states think otherwise.
Based on the U.S. Constitution, the federal government has exclusive power to implement immigration policies. The 26 states countered this by saying the DAPA and DACA would force them to provide services to the illegal immigrants or to reform their laws if they do not want to do it. The New Orleans-based court of appeals sided with the Texas court and the other states, the report details.
"At its core, this case is about the Secretary's decision to change the immigration classification of millions of illegal aliens on a class-wide basis," The Atlantic quotes Judge Jerry Smith's written majority opinion.
The appeals court's decision now forces the Obama administration to meet a deadline this month to have the Supreme Court deliver a decision before the presidential term ends. If the Supreme Court decides not to hear the case, the injunction would stand and the case of the Obama immigration plan could stretch until the term of the next U.S. president.