New Trailer for 'The Bible' Sequel 'A.D.' to Play During Super Bowl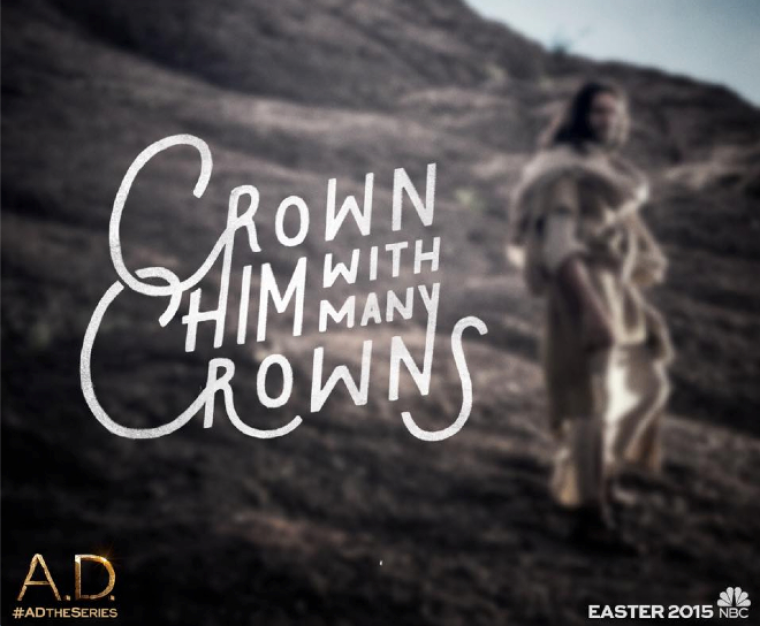 New content from Roma Downey and Mark Burnett's latest television series "A.D." is set to debut during the Super Bowl on Sunday.
The NFL Super Bowl XLIX will feature the game between the New England Patriots and the Seattle Seahawks as well as the most coveted advertisement spots on television. In an unprecedented turn of events, over 110 million people will see the new "A.D. – The Bible Continues" promo during the game.
"A.D.," produced by the husband-and-wife team Downey and Burnett, is set to premiere on NBC on Easter Sunday, April 5. The new 12-hour series will pick up right where the couple's "Bible" series left off, revealing what would become the most influential movement in history — the rise of the church. While the "Bible" aired on the History channel in 2013, Burnett explained that NBC was a better fit for "A.D."
"I believe this belongs on the American [broadcast] network," the 54-year-old producer told the Television Critics Association. "It has the biggest privilege in the world … to have an hour of primetime on American [broadcast] network TV; there is nothing like it on earth."
Furthermore, executives at NBC reached out to Downey and Burnett following the overwhelming success of the "Bible" series.
"Last year when Mark Burnett was launching the 'Bible' series on cable, I told him, without hesitation, that if he wanted to tell more of the story, we'd love to do it at NBC," said Robert Greenblatt, NBC's chairman, according to Deadline. "We are firmly in the 'event' business and nothing has more event potential than 'A.D.' as it continues immediately after the 'Bible' series ended."
Meanwhile, Sunday's Super Bowl will air on NBC at 6:30 p.m. ET from the University of Phoenix in Glendale, Arizona. Watch the trailer for "A.D." below.