New York Gov. Cuomo Doubles Down on NC Travel Ban Over Transgender Bathroom Law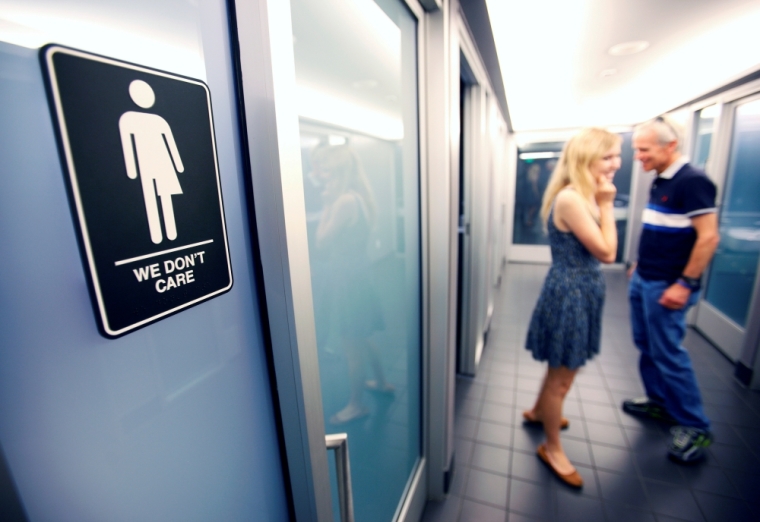 Democratic New York Governor Andrew Cuomo is maintaining his executive order barring state employees from traveling to North Carolina on official business because he personally opposes the state's new law that he says doesn't give public accommodation to people who identify as transgender.
Cuomo signed an executive order last year in response to North Carolina's controversial HB 2 law, which among other things prohibited local governments from passing ordinances allowing men who identify as female to go into women's restrooms.
"Cuomo's administration said Wednesday that following a review of a new North Carolina law replacing a controversial statute seen as discriminatory toward the LGBT community, a ban on non-essential state-funded travel will remain in effect," the Times Union reports.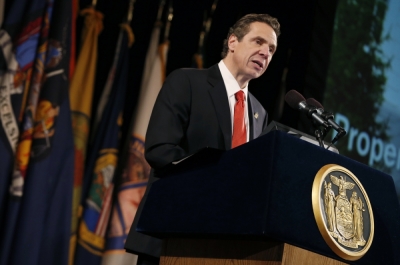 "The new [North Carolina] law, approved five weeks ago, still bans municipalities from regulating public accommodations through 2020. After that, local governments and state colleges and universities would continue to be banned from regulating access to multiple-occupancy bathrooms, showers and changing facilities."
JoDee Winterhof, the far-left Human Rights Council's senior vice president for policy and political affairs, expressed support for Cuomo's actions in a statement released Wednesday.
"We are grateful for Cuomo's leadership in reaffirming the state's travel ban that makes clear just how devastating this anti-LGBT legislation in North Carolina truly is," stated Winterhof. "His action protects New Yorkers and prevents taxpayer funds from being spent in a state that fundamentally treats LGBT people as second-class citizens."
In March 2016, North Carolina enacted HB 2, a law passed in response to the city of Charlotte approving an ordinance allowing people to enter bathrooms based on the gender they choose to identify as, rather than their birth-sex.
HB 2 garnered much criticism and controversy, with many high profile entities including the NCAA boycotting the state.
In response to the outcry, Cuomo signed an executive order in March 2016 putting a ban on publicly funded travel to North Carolina until the law was repealed.
"As long as there is a law in North Carolina that creates the grounds for discrimination against LGBT people, I am barring non-essential state travel to that state," Cuomo said last year.
For his part, then North Carolina Gov. Pat McCrory released an executive order in April 2016 saying that North Carolina has a "rich legacy of inclusiveness, diversity, and hospitality" and that discrimination is still unacceptable in the state.
"North Carolina law allows private businesses and nonprofit employers to establish their own non-discrimination employment policies," said McCrory.
"State agencies and local governments are allowed to make reasonable accommodations in restrooms, locker rooms and shower facilities due to special individual circumstances."