New York High Court Unanimously Approves Marriage Between Niece and Her Half-Uncle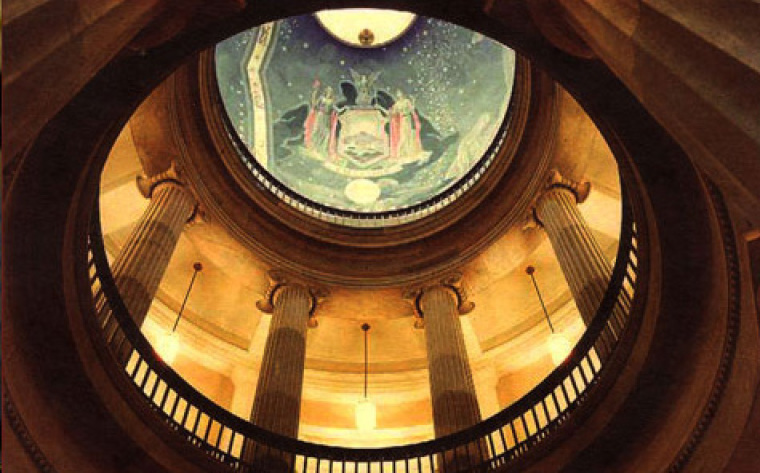 The highest court in the state of New York unanimously voted last week to approve the marriage between a half-uncle and his half niece, ruling that the marriage did not violate the state's statute against incestuous marriages.
The New York Court of Appeals voted, 6-0, last Tuesday to approve of a marriage between a Vietnamese woman and her uncle. In 2000, a 19-year-old immigrant, Huyen Nguyen, married her mother's half brother, 24-year-old uncle Vu Truong, who is an American citizen, in order for her to gain permanent United States citizenship.
After getting married, Nguyen was given temporary citizenship. After six years of marriage, Nguyen applied for her permanent citizenship in 2006. But when the Department of Homeland Security found that that the marriage between Nguyen and Truong was incestuous, the department began the process for Nguyen's deportation. An immigration judge agreed that their marriage in Rochester was invalid due to incest. The New York Appeals court overturned that decision, though, arguing that state's marriage statute did not specify incest to include the union of half-uncles and half-nieces.
The State of New York's marriage statute clearly disallows marriages between "an ancestor and descendant," "brother and sister of either the whole or half blood" and "an uncle and niece or aunt and nephew."
Judge Robert Smith issued in the court's written decision that the court does not feel that the marriage between a man and his half-niece should be voided because the statute does not specify incest relationships to include that of an uncle and niece of "half blood".
Although Smith recognizes that the statute clearly points out that marriages between half-brothers and half-sisters should be deemed incestuous, he reasons that marriages with a half-aunt or half-uncle were left out of the statute because the risk of genetic abnormalities for a baby born from that kind of relationship is not as high as it would be for a baby produced from the union of a half-brother and half-sister.
"We are not geneticists, and the record and the briefs in this case do not contain any scientific analysis; but neither party disputes the intuitively correct-seeming conclusion that the genetic risk in a half-uncle, half-niece relationship is half what it would be if the parties were related by full blood," Smith's opinion stated.
In the decision, Smith compared the marriage of a half-niece and half-uncle to that of a marriage of first cousins, which has been legal in New York for over 100 years.
"Indeed, both parties acknowledged at oral argument that the risk in a half-uncle/half-niece marriage is comparable to the risk in a marriage of first cousins," Smith's opinion states. "First cousins are allowed to marry in New York, and I conclude that it was not the Legislature's purpose to avert the similar, relatively small, genetic risk inherent in relationships like this one."
Smith further explained that although there has always been a strong societal objection to unions between immediate family members, there "is no comparably strong objection to uncle-niece marriages."
Judge Victoria Graffeo states that the the state legislature included a provision in the marriage statute to deem incest in marriages of half-brothers and half-sisters, and by not including that provision in reference to marriages of half-uncles and half-nieces, it means that the omission was intentional in that regard.
"When the Legislature includes a condition in one provision but excludes it from another within the same statute, there arises an 'irrefutable inference' that the omission was intentional," Graffeo wrote. "The legislature included language in subdivision two of this statute that prohibits a marriage between a brother and sister of 'the half blood,' but there is no comparable clause in subdivision three voiding marriages between uncles and nieces or aunts and nephews."
Dr. Jennifer Roback Morse, founder of a marriage preservation think tank called The Ruth Institute, told LifeSiteNews that she feels the decision to allow marriages between a half-uncle and half-niece could open the door to allow for other incestuous marriages.
"All the legal arguments and pieces are in place to remove the further prohibitions on incestuous marriages," Morse said. "It's only a matter of time."
Graffeo adds that the state legislature may want to revisit the provision when more scientific data becomes available addressing the genetic ramifications of such marriages.
"Nevertheless, I write separately to emphasize that the Legislature may see fit to revisit this provision," Graffeo wrote. "The record before us does not address the question of genetic ramification for the children of these unions … this court was not presented with any scientific evidence upon which to draw an informed conclusion on this point."