New York School Faces Backlash After It Refuses to Renew Students' Christian Club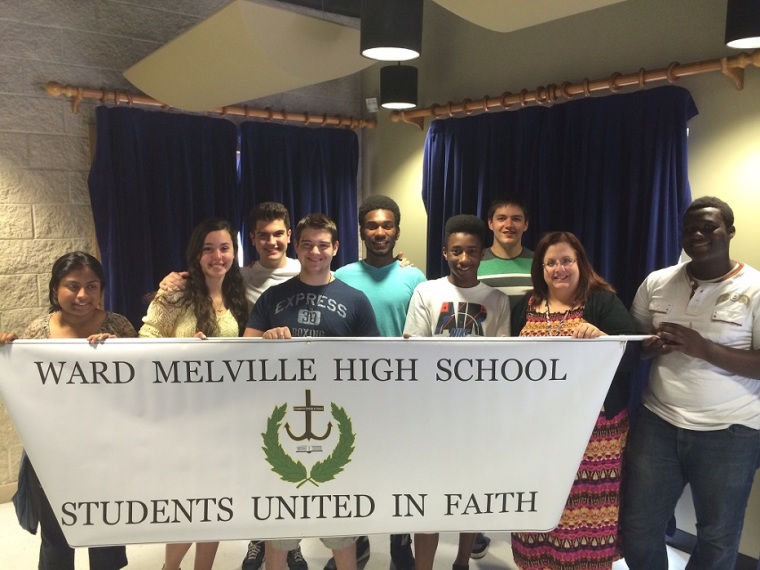 A New York high school could face legal action after refusing to renew a Christian student organization this year.
Ward Melville High School of East Setauket received a letter from a New York City-based law firm demanding that they continue to recognize the group, Students United in Faith.
The demand letter came from the Liberty Institute and their volunteer attorneys at the firm McDermott, Will, & Emery.
Jeremy Dys, senior counsel with the Liberty Institute, told The Christian Post that this was not the first time they had had to come to the aid of SUIF and the students connected to it, including 17-year-old John Raney.
Last year Ward Melville had denied the request by the students to be allowed to start a SUIF chapter at the Long Island-area school.
"When our volunteer attorneys at McDermott, Will, & Emery joined with us to send a letter to Ward Melville High School informing them of their gross violation of the Equal Access Act and the United States Constitution, the school was forced to settle within seven hours of receiving our demand letter," said Dys.
"Johnny and his friends were able to meet like all the other clubs as the law allows during the second half of last year's school calendar."
The present controversy, noted Dys, came from the school administration refusing to renew their club for this year. This prompted the letter sent earlier this week by the Liberty Institute and volunteer attorneys at McDermott, Will, & Emery.
"They have responded alleging that they require student clubs to have more then a certain number — conveniently a few more than Student United in Faith have in their club. The problem is that the Constitution protects minority student groups," added Dys.
"There's no magic number that activates the First Amendment. Christian student groups cannot be kept off campus by school officials simply because they are in the minority."
The event has caught the attention of some social commentators, including conservative Fox News opinion columnist Todd Starnes.
In a column published Tuesday, Starnes wrote that the high school officials "are either woefully ignorant of the U.S. Constitution or they really don't like Christian teenagers."
"They want to marginalize these young Christian teenagers and make them think there's something inappropriate, something sleazy about their religious beliefs," continued Starnes. "But what's truly sleazy is government-employed bigots continuing to bully Christian teens trying to do good deeds."
Ward Melville High School of East Setauket, New York, did not return comment to The Christian Post by press time.