Newboys Starting 'Love Riot' After Achieving First Platinum Record
Newboys Starting 'Love Riot' After Achieving First Platinum Record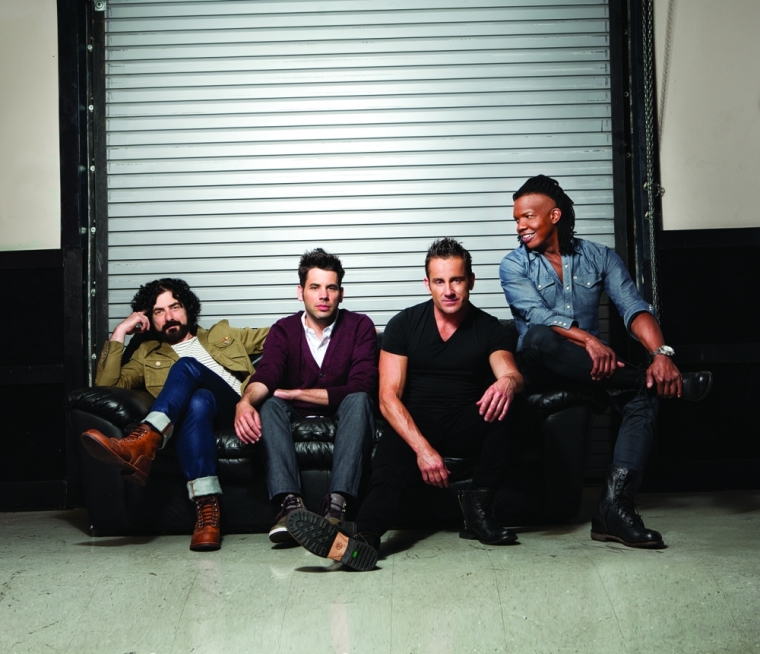 After three decades in the music industry, the Newsboys have decided to do something different.
The Christian rock band, consisting of Duncan Phillips, Jody Davis, Jeff Frankenstein and Michael Tait, has decided to start a Love Riot.
Love Riot is the name of the group's 19th studio album, which was inspired by their desire to spread love to people who need it.
"When I speak from stage, I often talk about love," Newsboys frontman Michael Tait said in a statement obtained by CP. "Darkness has been so prevalent in our culture. Let's have a love riot — it's time."
One of the ten songs featured on the record record is called "Guilty," which also happens to be featured in the upcoming film "God's Not Dead 2" that the band also appears in. However, the album is not going to focus on what's wrong with the world, according to the band's drummer.
"It doesn't work to get out there and point a finger," drummer Duncan Phillips said in a statement. "We want to impact the world with a straight and true message, and deliver it with all-encompassing love."
Last year, the group passed a major milestone by officially receiving a platinum certification from the Recording Industry Association of America (RIAA) for their song "God's Not Dead (Like A Lion)." The song, released on the independent contemporary Christian music record label Inpop Records, was one of the first Platinum certifications in Christian music last year, which means it sold at least one million units.
Mark Lusk, president of Inpop Records, spoke about the importance of the Daniel Bashta written record "God's Not Dead," which was released in 2011.
"'God's Not Dead' is among Christian music's most significant songs of the decade," Lusk said in a statement. "Newsboys' impassioned performance of Daniel's powerfully-penned statement of Truth is not only a defining song in Inpop's history, but it continues to encourage people around the world to stand for Christ."
Although Newsboys have sold more than 8 million units, garnered eight Gold certifications with 33 number one radio hits with numerous Dove awards and Grammy nominations, the group only received their first platinum record last year.
In a previous interview with The Christian Post, Newsboy drummer Duncan Phillips spoke about how meaningful each accomplishment is for the band.
"To be in it as long as we have and to kind of be riding the success level that we are, I don't take it for granted. We're all stoking so hard saying I can't believe it," he previously told The Christian Post. "People still want to come see us play. I'm the most excited about this band than I've ever been in my life."
Love Riot will be available where albums are sold on March 4. For more information, visit http://www.newsboys.com/.