NFL Star Adrian Peterson Responds to Child Abuse Accusations With 'Jesus Calling' Passage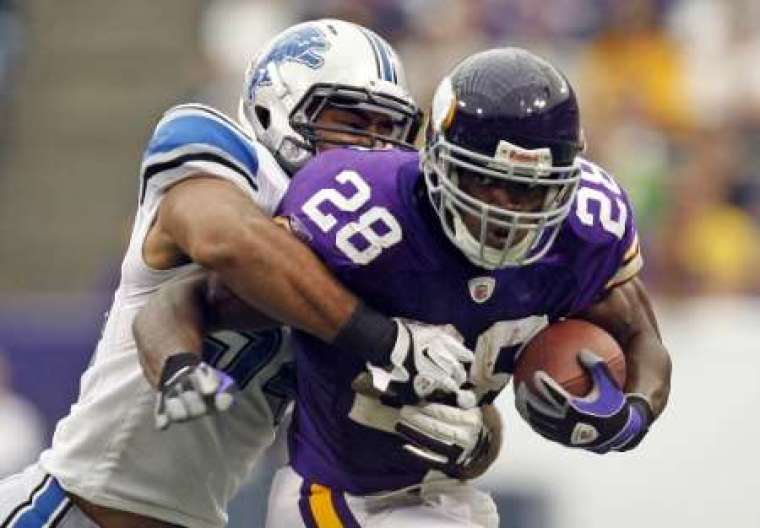 NFL star Adrian Peterson has been charged with abusing his four-year-old son and took to Twitter to criticize those who were judging him for his behavior, noting that the public was "usurping" God's role as the Ultimate Judge.
"Come to me and rest. Give your mind a break from its habitual judging. You form judgments about this situation, that situation, this person, that person, yourself, even the weather – as if judging were your main function. When you become preoccupied with passing judgment, you usurp My role," Peterson tweeted, citing the book Jesus Calling: Enjoying Peace in His Presence by Sarah Young.
Peterson has been formally charged with reckless or negligent injury of a child due to the use of what was called a "switch," a tree branch stripped of all leaves and twigs. He used the instrument to spank his four-year-old son. A doctor was the one to report the boy's injuries, which included cuts and bruises to his buttocks, ankles, leg and scrotum, according to CBS Houston.
"This indictment follows Adrian's full cooperation with authorities who have been looking into this matter," his lawyer told the press. "Adrian is a loving father who used his judgment as a parent to discipline his son. He used the same kind of discipline with his child that he experienced as a child growing up in east Texas. Adrian has never hidden from what happened."
The Vikings are currently deciding how to handle the situation, with so much being made of abuse and violence throughout the NFL.
"All options are on the table," the team's executive vice president and general manager told ESPN. "We are, as an organization, still in the process of gathering information, and at the end of the weekend we will discuss what we will do going forward," Rick Spielman said.
Peterson has cited his faith that will get him through this ordeal by issuing several more tweets to his 1.05 million followers.
"I have faith that God is living out a divine plan through me. Have faith in God. – Mark 11:22. He has said to me, 'My grace is sufficient for you, for my power is made… (2 Corinthians 12:9) #dontcarrytheload," Peterson tweeted.
It remains to be seen what his punishment from the NFL, if any, will be.