NFL Star Ben Watson: Black Men Know Their 'Leash Is a Little Bit Shorter' but Everyone Needs to Obey Police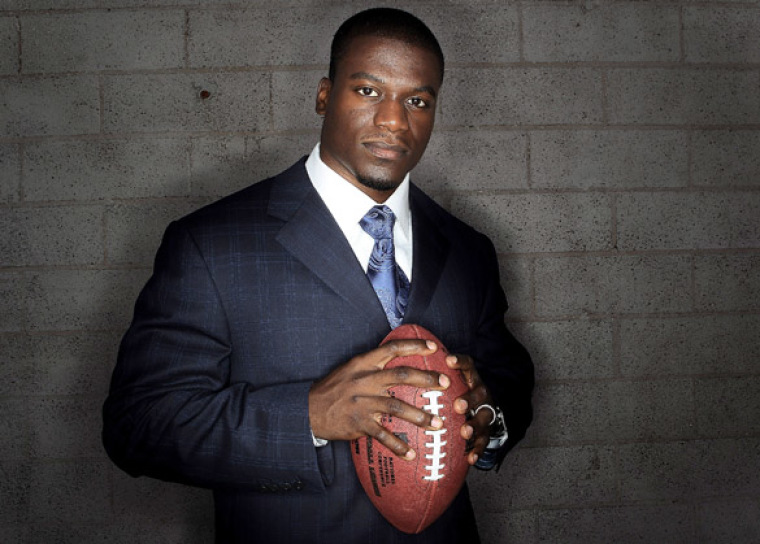 While appearing on Fox News this week to discuss racial tensions in America, NFL player Benjamin Watson asserted that young black men grow up knowing their "leash is a little bit shorter" with police, but stressed that is no excuse to disobey police officers' commands.
Watson, a 12-season veteran tight end who signed with the Baltimore Ravens this past offseason and author of the 2015 book Under Our Skin: Getting Real about Race. Getting Free from the Fears and Frustrations that Divide Us, was interviewed by Megyn Kelly Tuesday night about the ongoing tension between the black community and police officers nationwide.
Watson, an outspoken Christian who recently took to Facebook to write a lengthy post about what Black Lives Matter means to him, told Kelly that there have been a number of experiences from his life, even some recent experiences, where he was treated unfairly because of the color of his skin.
Although race relations in America have improved, Watson emphasized that there is still a "struggle" with race in America today.
Despite the fact that America still struggles with race and racial profiling by police, Watson contends that it's every citizen's responsibility, no matter their skin color, to obey commands from police officers even if a person feels they have been unjustly stopped or apprehended.
"[Young black men] grow up understanding that you comply with the police, that your leash is a little bit shorter," Watson said. "I have been pulled over and I have actually worried, 'Is something going to happen to me even though I am a law abiding citizen?' That is a real fear and is something that we have to come to grips with."
"With that being said, of course you comply with the police whenever something happens," he added. "I respect the police officers but something you learn as a young black man in this country is that ... life is a little bit different for you even though on the surface, it seems to be the same."
Speaking about the violence perpetrated against police officers in Dallas last week, Watson continued by saying that police officers are in a place of authority and they are needed in society.
"They have a job to do. They protect and serve," Watson said. "We need them. My message for everyone, not just black men, is to obey. When a police officer asks you to do something, do it."
Kelly followed up by asking Watson about situations in which police officers are in the wrong.
"That happens sometimes. But our job as citizens is to obey what the police officers say," the professional athlete answered. "The police officer's job is to respect the citizens that they are in control of."
On Wednesday morning, Watson appeared on "Fox & Friends" and talked about the controversy surrounding the phrase "Black Lives Matter."
"I sometimes think they should have said 'Black Lives Matter Too,' because that is really what is being said. The outcry is that historically and presently, the feeling is that black lives don't matter as much as white lives because we don't see the same type of things happening to them," Watson explained. "It's not a matter of saying 'black lives matter more than anyone else' It is kind of saying, 'You know what, black lives matter as well.'"
Watson further explained that when Black Lives Matter opponents use the phrase "All Lives Matter," it can be perceived as insulting.
.@BenjaminSWatson weighs in on 'Black Lives Matter' versus 'All Lives Matter'https://t.co/PByKSVwegf

— FOX & Friends (@foxandfriends) July 13, 2016
"When the response is always that 'all lives matter,' it kind of seems disingenuous, it seems insulting and it seems very callous," he asserted. "Again, it is a response to what is being perceived as a direct insult to white people by saying that 'black lives matter.'"
As Americans are polarized by their sphere of influences and by the media outlets that they choose to watch, read and listen to, the solution that America needs, Watson said, is for America to embrace a "change of heart" and for Americans of all colors to talk openly and address their concerns without being shouted down by the other side.
"I said it before, I believe that heart change comes from repenting of your racism, repenting of your bias, repenting of your prejudice and say, 'You know what? God sees us all the same.'" Watson told Kelly. "That is the most important thing. We need to get our heart straight and then after we get the heart straight, we can treat each other straight."