NFL Star Ben Watson on NC Law: To Blur Reality of Genitalia Is to 'Reject God's Design'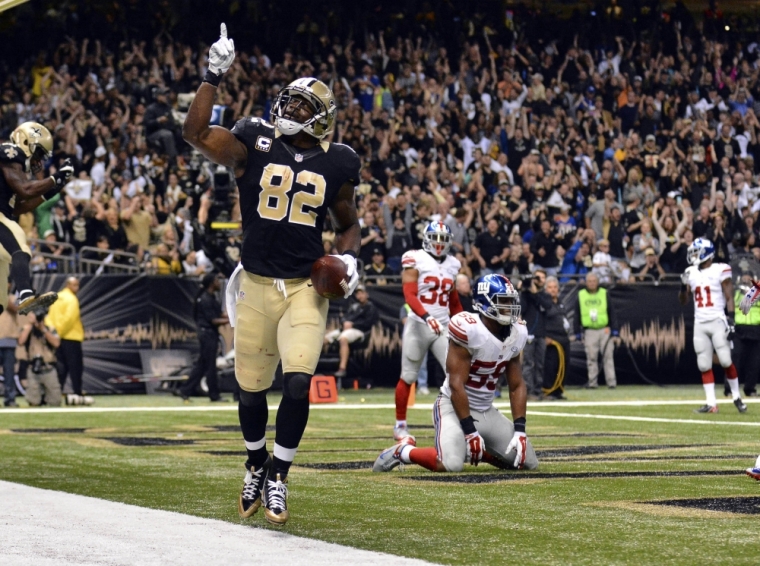 In a strongly-worded critique on the controversial North Carolina transgender law, Christian NFL tight end Benjamin Watson asserted that those who "blur" the reality of genitalia are rejecting God's design.
Watson, a 12-year NFL veteran who signed a contract with the Baltimore Ravens this March, took to Facebook over the weekend to issue his thoughts regarding the recently passed North Carolina law that prohibits local governments from forcing businesses and institutions to allow transgender individuals to use bathrooms designated for the opposite biological sex.
Unlike many others who have analyzed the North Carolina law, Watson, a strong Christian who frequently comments on current events, explained that he did his part to read the law in its entirety before issuing his opinion of it.
In his 1,400-plus word Facebook post, Watson stressed that he could favor the law because it governs people in a way that is "pleasing" to God.
"I'm not in favor of any legislation to spite or demean others," Watson explained. "However, I am in favor of legislation that governs human activity in a way that would be pleasing to the Lord, while still understanding that a heart that seeks to live for Him is infinitely more desirable than forced submission."
Watson continued by explaining that all people were created by God, male and female, to be "an earthly depiction of the spiritual union between Christ and his bride, his body, the Church."
"As important as genitalia are in determination, gender roles do not stop at anatomy. They were created as complimentary differences that should be celebrated, embraced and encouraged. They build strong families, healthy communities, and ordered nations. There is great beauty in masculinity and femininity that fully blooms in the sacrificial oneness of marriage," Watson wrote. "To accept the blurring there of [sic] is to deny and tacitly reject God's design and to condone what He has created as a reflection, albeit imperfect because of our humanity, of his immense love for us. This is the danger we face, not only with this issue but with any issue, when our feelings, genetic predispositions and desires take precedence over His principles."
As the North Carolina law has received much social backlash, Watson explained that he was hesitant to discuss the law because "today's politically correct environment is too toxic to have a discussion in."
"Such an effort appears futile," Watson wrote. "Many times conversation becomes mired in false, naive, and underdeveloped arguments such as claims that gender and race are analogous when that could not be further from the truth."
He added that many people today make up their minds on an issued based on how the public will perceive their opinion or based on the possibility of public backlash and "financial loss."
"The simplest most basic form of decision making is basing [decisions] on how they do or don't affect 'me,'" Watson stated. "When we justify or condemn laws and creeds because of the level of anticipated effects on 'my life' we miss the point."
"Tolerance and inclusivity has somehow turned into the very thing it claims not to be and is quite often characterized by name-calling and accusations of bigotry and hatred," Watson wrote. "Although it sometimes does, fundamental disagreement does not NECESSARILY mean hate is involved. But the immense fear of being associated with these smartly and strategically used labels forces many choose to be silent at a time when it matters most."