NFL Star Benjamin Watson: America Is Not a Christian Country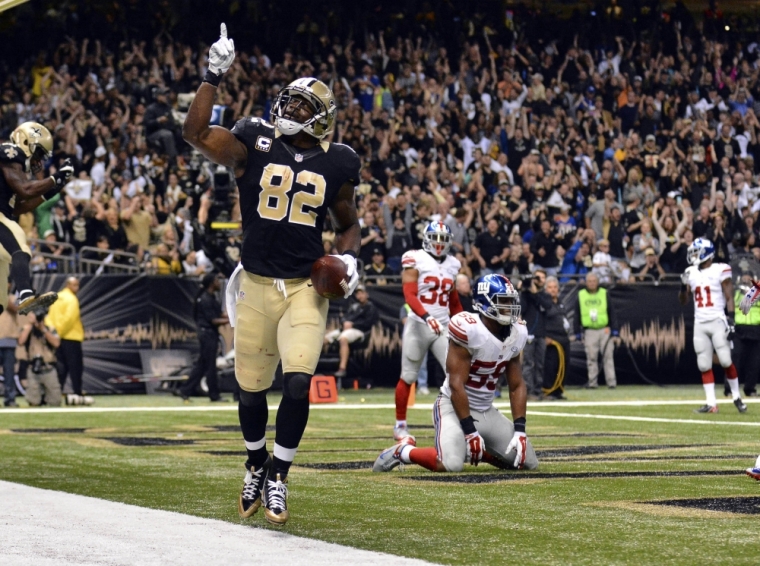 Outspoken Christian NFL player Benjamin Watson took to his Facebook over the Independence Day weekend to assert that America is clearly not a Christian nation and urged Christians to be less concerned about returning the country to a "Christian past" and more concerned about making disciples.
Watson, a 12-season veteran tight end who signed with the Baltimore Ravens this offseason and is a frequent social commentator on his social media accounts, issued a Facebook post on Saturday to tell his followers that he is getting "frustrated" with the morality of the nation.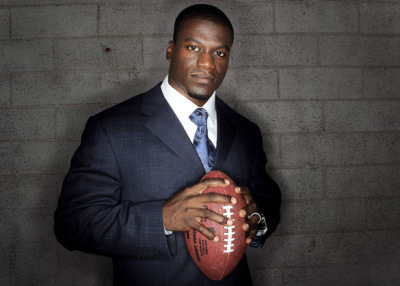 "From my youth I have subconsciously and rather naively believed the narrative that America was a Christian nation without truly unpacking this claim," Watson wrote. "As I've entered my adult life, becoming more aware and emotionally invested in the trajectory of my homeland, this faulty view has led to my current internal disillusionment with the moral decline of this so called Christian country."
"With each wayward step I find myself getting frustrated, and at times baffled at what it claims to be right. And wrong," Watson continued. "I've come to realize that my problem is not with America though. It is with my flawed expectations of America."
Although most Americans today self-identify as Christian, that fact does not make it a Christian nation, Watson contended.
"In truth it has always been a nation whose spoken allegiance to God conflicted with its tangible observable deeds," Watson added. "Such a discrepancy is a warning to all of us as we struggle for consistency between our words and our actions."
Watson listed a couple of "observable" bad deeds normalized in American society of the past and present that show the country is not necessarily driven by Christian principles — slavery and abortion. He also points out that there is a growing movement in the America to censor components of "biblical Christianity."
"In spite of a strong Christian influence still present today, it was founded on rebellion and built with the unconscionable toil of human property. At this very hour, it sanctions the annual murder of 1 million innocent unborn and creates then recreates its own definitions of fundamental, essential and socially beneficial norms," Watson stated. "While responsible for a great deal of goodwill throughout the world, it continues to tacitly approve and even actively pursue removal and censorship of all vestiges of biblical Christianity from its view."
America now faces a "critical juncture," Watson asserted, adding that the juncture is less about America turning back to a "Christian past" and more about continuing to "fight and advance the charge given by Christ 2,000 years ago to simply make disciples."
"We are not alone in this endeavor, as billions throughout the ages including countless Americans since the first settlers arrived in Jamestown have carried this banner," he wrote. "No matter the situation we must remember that the invisible is more profitable than the visible and that this world, this republic, is passing away but God's Word remains and His Kingdom is everlastingly. The culture wars invite us to take sides, losing sight of our primary goal and forgetting our primary citizenship as we scramble to discover what color we will endorse in the coming election and decipher the latest court decision. While I love this country and would rather be in no other land, it is not my true home. Those whose citizenship is in heaven are strangers, pilgrims passing through."
Watson also commented on America's toxic political climate by suggesting that it "breeds competition with but not compassion for those we disagree with."
"As difficult as this may be, my assignment is not to win arguments for the sake of being right, it is to present the truth before men with the hope of winning souls," Watson explained. "I fail when instead of viewing my neighbor's sin as an affront to GOD as is mine; I am angered solely because it feels like an affront to ME and MY convictions. My greatest challenge is for my anger to be righteous instead of selfish."
Watson concluded by citing 2 Corinthians 4:16-17 to advise Christians not to let rising secularism in society deter themselves from "playing" their parts in "what God is doing right here, at this very moment, in America."