NFL Star Dez Bryant: God's Commandments Are Not 'Old Fashioned, but Well Fashioned'
ued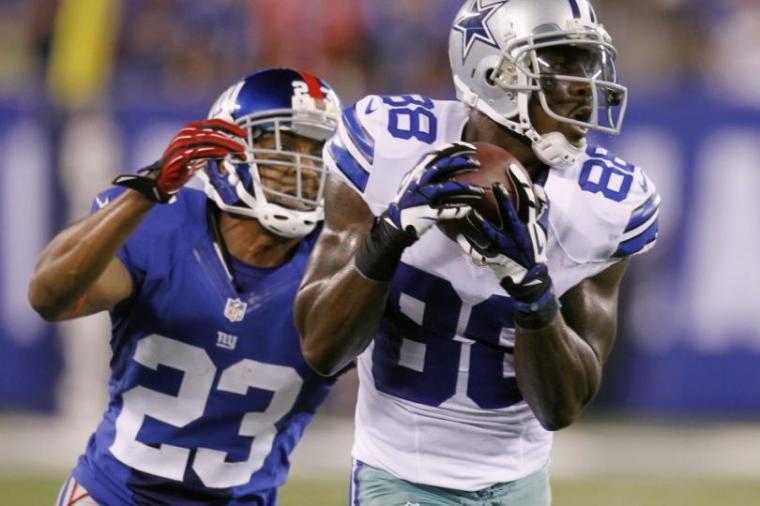 Dallas Cowboys pro-bowl wide receiver Dez Bryant took to his social media accounts on Sunday to share his thoughts on what he learned at church that morning.
Bryant, who regularly uses his social media accounts to voice his opinions or share thoughts of encouragement, posted a message to Twitter around noon on Sunday in which he shared a verse from the Old Testament and reflected on the lesson he discovered in worship that morning.
"I learned more about myself today in church," the former Oklahoma State Cowboy wrote. "Regardless of your upbringing, good or bad, keep the honor of authority in the fore front [sic] of your life because their is blessing when you choose to honor in spite of the circumstances."
Bryant then cited Deuteronomy 5:16: "Give honor to your father and your mother, as you have been ordered by the Lord your God; so that your life may be long and all may be well for you in the land which the Lord your God is giving you."
"Instead of us looking at the commandments as old fashioned we should look at them as well fashioned," Bryant stressed. "I hope everyone is having a blessed Sunday."
This is not the first time and probably won't be the last time that Bryant has posted about God and faith on his Twitter account.
On April 2, Bryant posted another statement in which he thanked God for his innate ability to "put smiles on people's faces."
"I do it without trying," he wrote. "You see God only cares about how we treat each other. My life has no filter lol ... all I can say is thank you God."
In mid-April, Bryant made headlines when he posted a statement to Instagram commenting on the racial issues in America in which he seemingly agreed with former NBA great Charles Barkley's assessment that black people in America only have other black people to blame if they are not being successful in life.
Bryant said, "we focus hard on fighting the realities that exist instead of creating our own reality."
"The struggles and hurt [civil rights leaders] endured created new life for us today. It is not our job to carry the burden but it is our job to lead by example," Bryant wrote.
Bryant's statement was criticized by former NFL player and current sports pundit Shannon Sharpe, who called Bryant's message "horrifically wrong" during an episode of his FS1 show "Undisputed." He argued that Bryant hadn't read up enough on the history of racism in America.
Bryant responded to Sharpe's criticism with a Tweet on April 11.