Nicaraguan Priest Warns of Refugee Crisis Coming to America as People Flee Country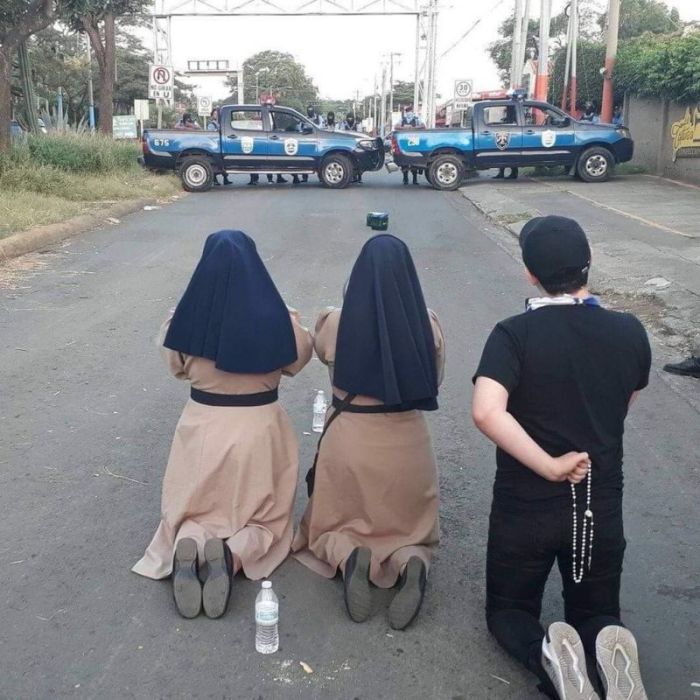 Nicaraguans are leaving the country for safety and "a lot" of them might arrive in the United States if the situation gets worse, says a Catholic priest whose parish recently came under siege during an ongoing brutal crackdown on anti-government protests in that country that has killed over 300 people.
"You can see that there's an exodus right now," Fr. Raul Zamora, the priest of Church of Jesus of the Divine Mercy in the capital Managua which was recently besieged by security forces after it gave refuge to protesting students, tells NPR.
The situation, he adds, will get "worse if it's not solved soon."
During the church siege, top Catholic clergy negotiated the release of about 200 university students, priests and journalists on July 13. But two students had been killed and dozens more injured.
Warning of a refugee crisis, Zamora continued, "If the situation gets worse, I mean, probably a lot will take refuge or come here just like I did when I was 11 years old. And I found this nation to be an open-armed nation that received us, you know. And we experience the American people's hearts, you know, and we know that in a moment like that, people will respond with the same generosity."
Protests across Nicaragua have been going on for over three months triggered by planned social security overhauls. Protesters, mostly students, are demanding democratic reforms and that President Daniel Ortega and his wife, Vice President Rosario Murillo, step down as they have allegedly established a dictatorship marked by nepotism and brutal repression.
During the initial days of the protests, Ortega requested the Catholic Church to act as a mediator, but his administration also began to use brutal force against the protesters. Now, clergy are also being attacked by his supporters.
Senior Catholic priests are now on the front lines backing the opposition, and Juan Sebastián Chamorro, a member of the opposition alliance, recently told The New York Times that the government "has declared war on the church."
On Sunday, thousands of anti-government protesters took part in a march to show support for the Roman Catholic Church, according to BBC.
U.S. Vice President Mike Pence has also said Ortega is waging war on the Church.
Zamora agrees. "The president actually said it," he tells NPR. "He said that the bishops were terrorists, that they're violent and all this, you know? And we hear that from his own people also around. It's a frontal attack now against the church, the bishop and the priests."