Nicki Minaj Encourages People to Pray for Wisdom, Not Just Riches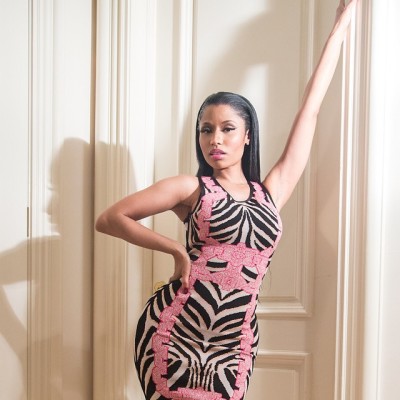 Nicki Minaj is reminding people that there is more to pray for than just material things.
Minaj, the 31-year-old rapper who was born Onika Maraj, has successfully released two No. 1 albums and has become the most-charted female rapper in the history of the Billboard Hot 100. Still, she is letting over 18 million Twitter followers know that they should pray for more than just monetary things.
"Ppl pray for riches. Remember to pray for wisdom," Minaj tweeted.
While The New York Times named Nicki Minaj "the most influential female rapper of all time," it may have been her mother, Carol's, Christian faith and prayers that helped propel the Queens, New York, girl born Onika Maraj into international superstardom.
"My life as a Christian and believer was opened to Onika. As her career continued to thrive, she developed more concerns about life," Carol previously told The Christian Post. "She knew I believed in the power of prayer, therefore, she constantly called me and our pastor to pray for different concerns she may have. ... I believe by her acknowledging the power of prayer, and her strong desire to tithe together with a praying mother, contributed to her success."
While some may raise their eyebrows at the mix of Minaj's vulgarity and praise of Christianity, this is not the first time that the rapper has spoken about religious themes. Three years ago, Minaj told The Guardian that her formerly abusive father turned his life around by going through drug rehabilitation and being saved in church.
"He's still with my mother. He went to rehab and cleaned himself up," Minaj said. "Eventually they started going to church a lot, and he got saved and started changing his life."
Minaj also told the publication who her heroes were: "God. And my mother."
The rapper has spoken about her prayer life publicly and revealed her prayer while on tour to Elle magazine last year.
"I was praying every day, 'You know what, Lord? I want to be a mom one day, and I want to start becoming the woman who I want to parent my child,'" Minaj told Elle. "I wanted all of the feelings of entitlement to leave me, because some people have this life for a year or five or 10 — and a lot of them lose it. I didn't want to become a person who wasn't enjoying the moment."