Nicki Minaj Wants to Be on Gospel Artist Tasha Cobbs Leonard's Next Album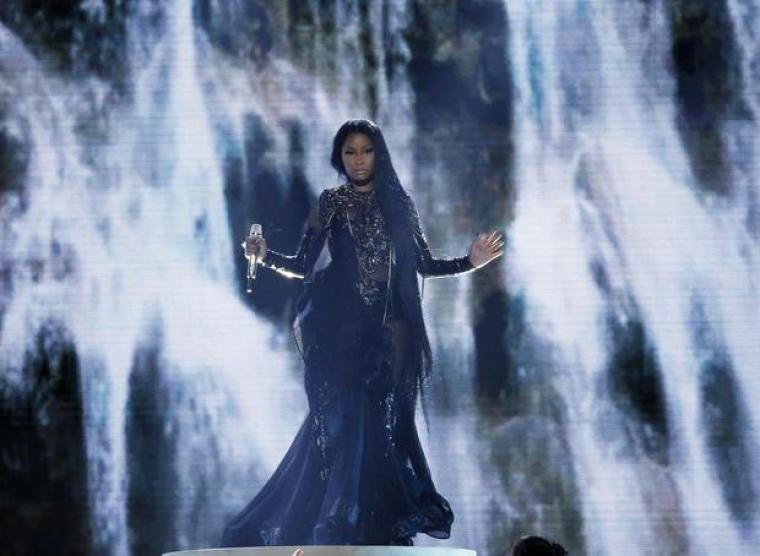 Nicki Minaj wants to be on gospel singer Tasha Cobbs Leonard's next album.
The 34-year-old "Super Bass" rapper who was the opening performer at the Billboard Music Awards Sunday night, had a special request for Cobbs Leonard that she shared with 80 million Instagram fans. Minaj, who was born Onika Maraj, has been a fan of the "Break Every Chain" gospel star for some time.
Now, she wants to make music with her.
"@tashacobbsleonard when you finish recording the album, come to my studio so I can put a 16 on one of these songs miss thang," Minaj wrote in an Instagram message Sunday. "Can't wait for this to drop!"
Minaj's commented on a video of Cobbs Leonard recording some new music for her upcoming album. One week ago, the gospel singer posted the video to her own Instagram page, which the rap star got wind of.
Two years ago, Minaj watched BET's televised gospel music event, "Celebration of Gospel 2014," where she saw Cobbs Leonard and Jonathan McReynolds perform. Since then, she's been vocal about appreciating their talent.
"BET, Thank u for 'Celebration of Gospel 2014' - best show I've seen in a long time. I fell in love with Tasha Cobbs and Jonathan McReynolds," the rapper previously tweeted.
The message caught the attention of Cobbs Leonard who replied, "love You Back!!!"
When Cobbs Leonard married her musical director and producer husband Kenneth Leonard earlier this year, Minaj also took to social media to offer prayers.
"Now God, we claim a super natural, double portion blessing over Tasha's marriage, family, health & MUSIC this year. Expand her borders that MILLIONS MORE would be blessed by her MINISTRY of song," the rapper wrote on Instagram. "Cause her GIFTS to shine brighter than they've ever shined before! Bless ALL the CALLED, CHOSEN FEW who have devoted their gift of SONG to GOSPEL MUSIC. Go before her & make every crooked path straight!"
The "No Frauds" rapper who concluded the prayer, "In Jesus MIGHTY name" explained her appreciation for Cobbs Leonard.
"I love that she ministers while singing similar to #JuanitaBynum #donnieMcclurkin. Discovered her on BET 2 years ago and have been obsessed ever since," she revealed. "#FunFact: I listen to old dancehall and gospel more than all other genres on my personal time. Lol. Go figure."