Nicolas Cage, Star of 'Left Behind,' Feels Like 'Outsider' in Hollywood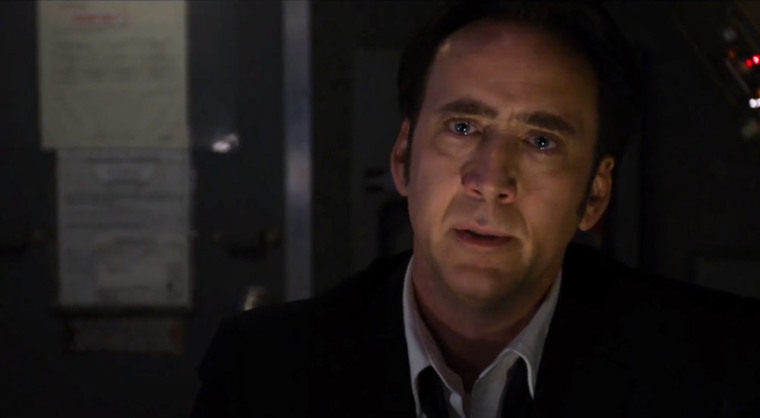 Actor Nicolas Cage recently spoke out about his attitude towards life in Hollywood and his experiences as an "outsider."
"I'm proud of the chances I've taken," the star of the new "Left Behind" film, told Britain's Times Magazine. "They haven't all worked, but I had a concept and I've pushed for it. It's probably annoyed a lot of critics and a lot of people who didn't get in step with it, but I'm proud I did it. Tolstoy said something to the effect of, it doesn't matter whether the response you get is love or hatred, because you've created an effect. What's not worthwhile is when it sits there and people forget about it. But whether people love it or hate it, at least you've done something. That gives me some solace."
Cage has had a long career in Hollywood, with some winners and losers in the film industry. He currently stars in the new "Left Behind" film, alongside Lea Thompson and Chad Michael Murray. The film explores life in the time of the Rapture and those dealing with the aftermath of being "left behind."
"Sometimes I feel like an outsider," Cage added. "When you're endowed with an original way of thinking or with a highly active imagination, you can become quickly ostracized. You can feel isolated and misunderstood. I care what people think of me. Some of the snarky comments people make can get under my skin. I can be a bit of a broken record at home when I read the things that are said about me. But I have to just stop belaboring these things and let it go, rather than complaining to my wife all the time."
The 50-year-old actor is currently married to his third wife, Alice Kim, whom he wed in 2004. Even though he is starring in a religious film, Cage is relatively private about his personal religious views.
"Any of my personal beliefs or opinions runs the risk of impinging on your own relationship with the movie. I feel movies are best left enigmatic, left raising more questions than answers. I don't want to ever preach. So [whatever you get] from the movie [is] far more interesting than I could ever offer," he told EveryJoe.com.