'Left Behind' Teaser Trailer Reveals Oct. 3 Release; Nicolas Cage Hopes Rapture Remake Will Inspire Discussions, Closeness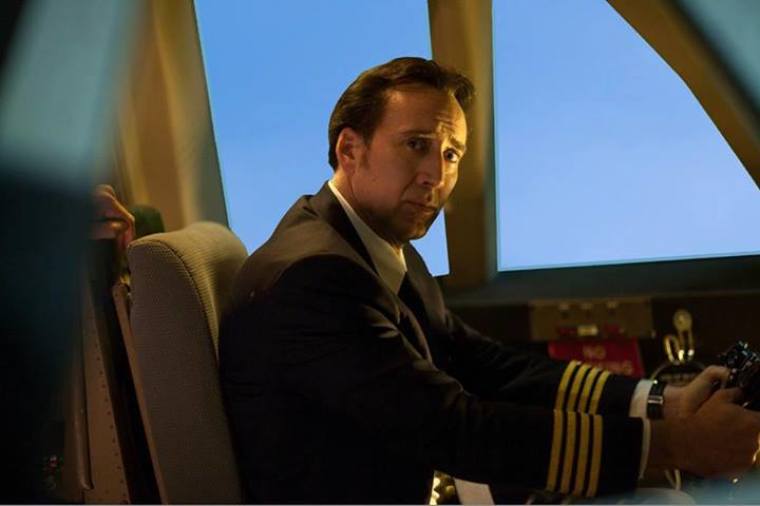 "Left Behind," the new rapture-inspired disaster movie starring Nicolas Cage, will be released in theaters Oct. 3 for U.S. audiences, according to a new teaser trailer from the filmmakers.
A brief trailer posted online this week shows stars Chad Michael Murray, cast as Buck Williams (originally played by Kirk Cameron), and Nicky Whelan, who plays flight attendant Hattie Durham, aboard a plane preparing for a six-and-a-half hour flight.
Cage, headlining "Left Behind," does not appear in the teaser trailer. The Hollywood star shared with Variety, however, what he would like for the Christian-themed film to succeed.
"My greatest hope for the film 'Left Behind' is that it works as something that people will be entertained and thrilled by, but they'll also go home and they'll have conversations with their family and they'll ask 'do you think this could happen or couldn't happen' and it'll inspire discussions and closeness."
Cage added that he took on the role of Rayford Steele (played by Brad Johnson in the original movie version) because "it was so challenging and unusual" to him.
Watch the teaser trailer for "Left Behind" in the video player below:
The plotline for "Left Behind" is based on the best-selling end-times book series written by Tim LaHaye and Jerry B. Jenkins. The series, which has sold more than 63 million copies since its 1995 release, had its first three installments adapted for film. The series, which has inspired dozens of spinoffs, includes 16 books. Only the first installment, starring Kirk Cameron, was released in movie theaters after an initial DVD release. The 2000 "Left Behind" film was extremely successful on home video, but proved unpopular in theaters.
The 2014 "Left Behind" film's potential success might not only get a boost from Cage's star power, but also from Hollywood's present focus on religion-themed films, with recent releases "Son of God," "Noah" and "God's Not Dead" proving profitable at the box office.
According to filmmakers, "Left Behind" unfolds during the immediate aftermath of the sudden disappearance of millions of people from Earth, and it is up to a small group of survivors to unravel the mystery.
"Left Behind" was directed by Vic Armstrong, produced by Stoney Lake Entertainment and written by John Patus and Paul Lalonde, also responsible for the original "Left Behind" film adaptations. In addition to Cage, Murray and Whelan, "Left Behind" stars Lea Thompson (Irene Steele) and Cassi Thomson (Chloe Steele). Jordin Sparks, Quinton Aaron and Lolo Jones also make appearances.
Read more: