'Left Behind' Official Trailer and Movie Poster Released; Viewers Express Skepticism, Excitement Over Rapture Remake
Nicolas Cage Headlines October 3 End Times Feature Film Remake Originally Starring Kirk Cameron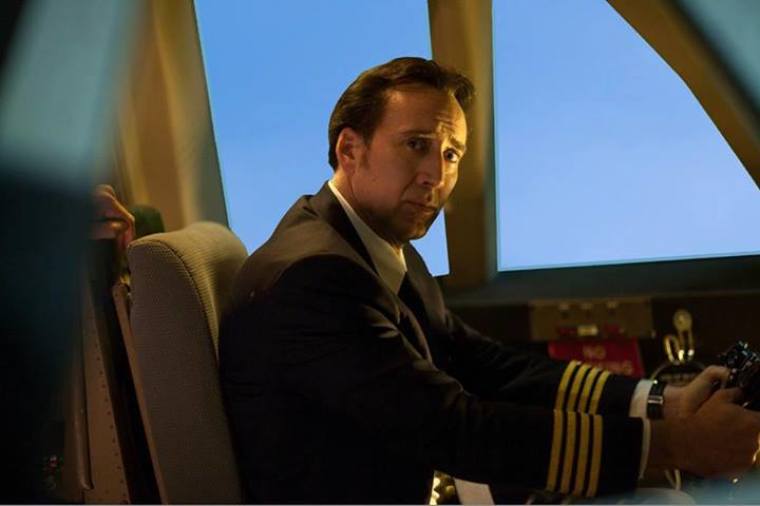 A trailer for the new "Left Behind" movie starring Nicolas Cage, Chad Michael Murray and Lea Thompson released this week was met by a mix of skepticism and excitement from online viewers familiar with the original rapture film headlined by Kirk Cameron.
The new dramatic minute-long trailer for the October 3 feature film states that "no matter where you are, no matter what you believe, one event will change the world" — presumably in reference to the rapture, what the filmmakers describe as the sudden vanishing of millions of people from around the globe. The world is immediately "plunged into darkness," according to the description of the film. "All that remains are their clothes and belongings … and an overwhelming sense of terror."
The 2014 movie is a retelling of the "Left Behind" film based on the popular Christian book series of the same name that was released on home video in 2000 and in theaters the following year. Watch the trailer for "Left Behind" 2014 below:
The trailer had quickly accumulated views on YouTube from thousands of viewers, with a slight majority giving the video a "thumbs up" review. The most popular comments, however, ranged from skepticism over the remake and religion, with some commenters questioning Nicolas Cage's decision to join the cast.
"This cannot be any worse than the Kirk Cameron 'trilogy' of movies with the same name," wrote a viewer with one of the most popular comments.
Another added, "Because if there's anything we needed more, it's a remake of a Kirk Cameron TV movie, based on a silly book about Jesus."
"You've got to be kidding me... Nicholas Cage is really getting desperate, huh?" wrote another viewer.
Supports who have been rallying behind the rapture remake since the project was announced last year were more optimistic upon viewing the trailer.
"Can't wait. I hope people go see it as an 'action movie' and walk away with a strengthened or renewed or NEW belief in Jesus," stated one "Left Behind" supporter.
Shared another fan of the upcoming film, " I can't wait to see this movie. I am a big Nicolas Cage fan but a bigger Jesus follower I can't wait!!!!"
Meanwhile, filmmakers have also released the official movie poster for "Left Behind" which features most prominently Cage (Rayford Steele), followed by Chad Michael Murray (Buck Williams), Cassi Thomson (Chloe Steele), Nicky Whelan (Hattie Durham) and Jordin Sparks (Shasta Carvell). Lea Thompson (Irene Steele) and Quinton Aaron (Simon) also make appearances in the new "Left Behind" movie.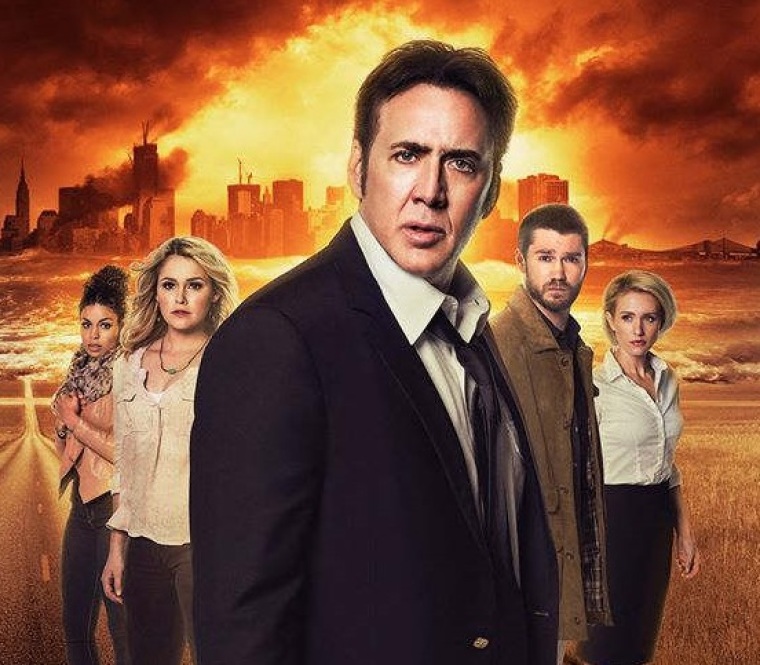 "Left Behind" was directed by Vic Armstrong with writer credits including book series authors Jerry B. Jenkins and Tim LaHaye along with John Patus and Paul Lalonde, who also worked on the original movie project, which spanned three installments. "Left Behind," filmed in Baton Rouge, La., was produced by Stoney Lake Entertainment and will be distributed in U.S. theaters by Samuel Goldwyn Films.
For viewers interested in comparing the relaunched "Left Behind" film with its predecessor, a trailer for the 2000 movie starring Kirk Cameron (Buck Williams) and Brad Johnson (Rayford Steele) can be viewed in the video player below: