Nigeria: 4 Children, Grandmother Among 17 Christians Slaughtered by Radicals in Mass Raid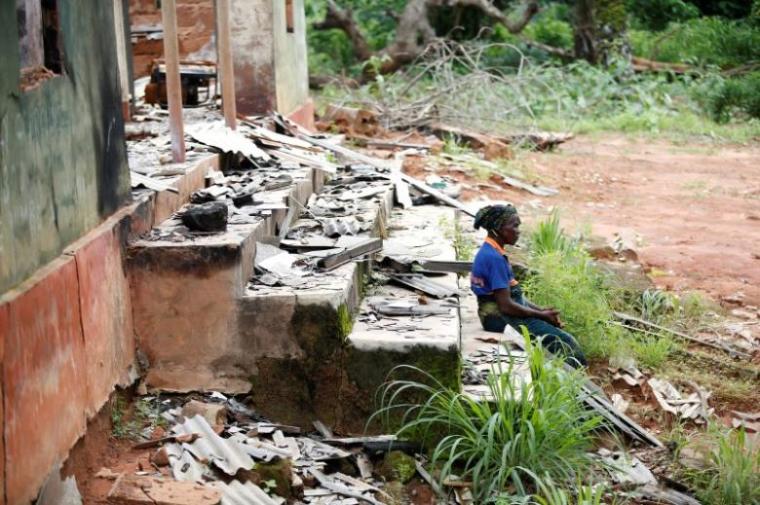 Seventeen Christians, including four children and one grandmother, were shot dead last week by Fulani radicals who raided their homes in Jos, Nigeria.
Morning Star News reported that the attack happened on Thursday evening, when the gunmen broke into homes and began shooting at anyone they saw.
Lucky Kogi, one of the survivors, revealed that two of his children and 14 members of his extended family were killed in the slaughter.
Rogu Audu, another witness whose mother and two children were murdered in the attack, said, "When the Fulani herdsmen came, they shot into the house randomly, breaking and forcing their way into rooms, shooting defenseless women and children and anyone in sight."
Audu claimed that Nigerian army soldiers accompanied the Fulani attackers who were armed with both firearms and machetes.
"The Fulani herdsmen came from the Wild Life Park, which shares a border with our community," Audu said. "The park is located in the southern flank of Rukuba Road and has rocky hills, which provided the attackers with cover to enable them to invade our community."
The man revealed that all the casualties were members of the local Evangelical Church Winning All.
Other residents said that wounded family members who suffered cuts on their heads, faces, and hands, are receiving treatment at the Bingham University Teaching Hospital in Jos.
Thousands of Christians have been killed this year in Fulani attacks, with some of the deadliest raids occurring in and around Jos. Over 200 believers were slaughtered in some of the biggest incidents there in June, displacing at least 3,000 people.
A worker with persecution watchdog group Open Doors USA described the situation for survivors at the time, saying, "Life has become a living hell for them. They have lost loved ones, houses, and all they labored for in the twinkling of an eye. The agony they are going through is hard to describe," said the worker, who was given the pseudonym Kerrie.
"We saw people who were still in a haze over what they have just gone through. Children were crying hysterically, perhaps because of hunger or perhaps because of hunger and the trauma."
Emeka Umeagbalasi, board chairman of the International Society for Civil Liberties & the Rule of Law, told The Christian Post that the attackers are radicalized jihadists who portray themselves as herdsmen, but are armed with AK-47 rifles and sophisticated weapons that they're using to slaughter so many people.
"It is the case of a group hiding under cattle herding to unleash violence on innocent Christian indigenous communities. They destroy the farmlands and convert their churches to mosques," Umeagbalasi told CP in August.
He added that the "cardinal intent of the Fulani jihadists and their patrons is to drive out all Christians, not only from the Middle Belt of Nigeria, but possibly from all parts of Nigeria's rain forest regions."