Nigerian-American Bobsledder Cites Faith for Historic Olympic Journey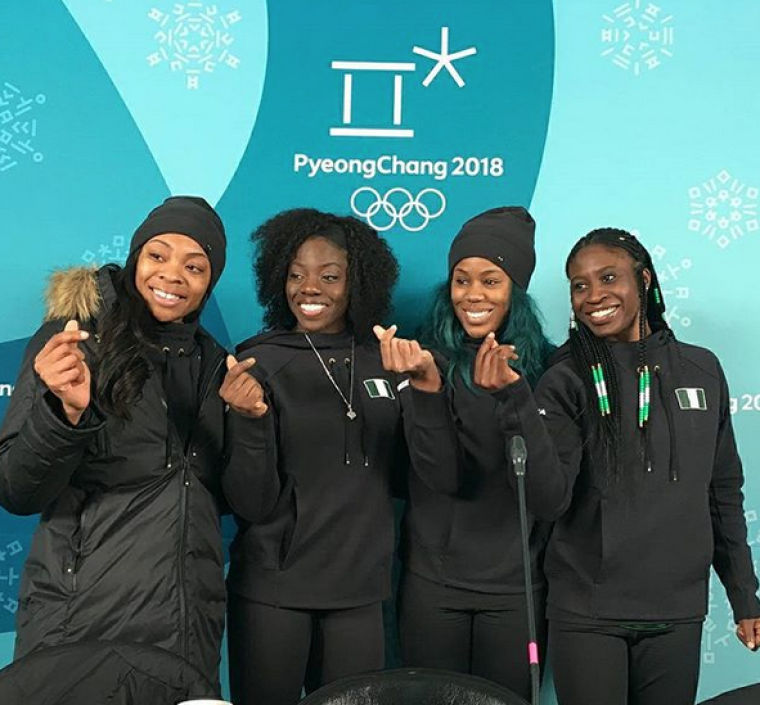 No African nation has ever competed in the Winter Olympics bobsled race, but the faith of the American women competing on team Nigeria has prepared them for the historic event.
Seun Adigun, the 31-year-old who competed in the London 2012 Olympics as a track and field athlete, started the Nigerian bobsled team in 2016 with the help of GoFundMe. In the description of the online fundraising page where 474 people helped her raise $75,000 at press time, Adigun referred to herself as a God-fearing woman.
"I am not a believer of 'coincidence' – rather a God-fearing woman who understands that blessings are bestowed upon us when we maximize opportunities and operate with a selfless heart," Adigun wrote. "My name is Seun Adigun, and I am the driver of the aspirant 2018 Winter Olympic Nigerian Women's Bobsled Team."
During the process of the Nigeria team — consisting of Ngozi Onwumere, Akuoma Omeoga and skeleton racer Simidele Adeagbo — qualifying for the Olympics, Adigun continued to glorify God for the opportunity.
"With the world watching, I give praise to the most high and put [Nigeria] on my back. No one said this road would be easy, and God knows it's NOT, but I will #StayHumble & #StayHungry," she wrote on Instagram in November. "Thank you for your prayers. Thank you for your love."
The women's Bobsled competition will begin on Feb. 21. Simidele Adeagbo, a Christian who strengthened her relationship with Jesus Christ at the University of Kentucky, said she always wanted to be in the Olympics and felt God inspired her to do just that in 2015.
"In December of 2015 I read an article about the Nigerian women's bobsled team," the skeleton racer told Baptist Press. "And when I read that article, I felt like ... God was almost telling me, 'This is your chance.'"
Adigun has been vocal about her faith on her journey to the Olympics. When speaking to TMC News late last month, Adigun named faith and selflessness as important elements that helped her succeed.
The Olympic athlete said she believed God's will has allowed her to progress in her career.
"When you ride on faith, you're able to live in that element of selflessness. You're able to live in that moment of fearlessness," she said. "I don't attribute any type of individual success to myself, but more so to God's will to put me in places to allow things to flourish or opportunities to present themselves."