'No Gender' December Is Not Positive For Children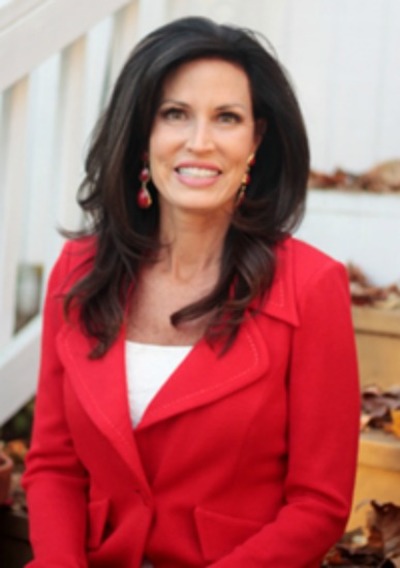 As Christmas gets closer, I can't help but think of my son's fascination with toy dinosaurs. As a three year old, he couldn't get enough and in an effort to engage him I would sit on the floor and play. My T-Rex would say things like, "Come on guys, can't we just all get along? Let's play." His would without hesitation reply in a mean, gruff voice, "No! I'm going to eat you. Let's fight!" This happened on several occasions before I understood it.He's a boy. He likes dino-violence, and that's okay.
Unfortunately, not all mothers are comfortable with the fact that their sons are "Wild at Heart" to quote a popular book. Not every boy is wired the same, but there are certainly some God-given, innate characteristics within most boys that we may not understand, but that we can celebrate and channel into positive, productive purposes. One of those traits is their hard-wired bravery, exhibited by young men like John Blunk who threw his body over his girlfriend to save her life when James Eagen Holmes opened fire in a Colorado movie theater. It's the same bravery that allowed Seal Team Six to risk their own lives in order to take out the evil Osama Bin Laden. Viva La Difference! I must add that while CWA applauds our brave women in the military, we must still acknowledge that 82 percent of those serving are men.
Instead of applauding and embracing the unique differences between boys and girls, a new wave of feminists are using Christmas to do just the opposite. Feminists are asserting that when we allow boys to be themselves and play with gender-based toys like army men, we are teaching them that it's okay to beat their wives when they are older. That's why these feminists have latched on to "No Gender December," Play Unlimited's campaign to encourage seasonal gift givers to purchase toys without consideration of gender, advocating gender-neutral toys and for stores to stop categorizing toys by gender.
Providing boys and girls with different toy options is great. Girls should be offered Legos and chemistry sets. The danger comes when an initiative like "No Gender December" is created to shame us and our kids into a genderless society.
Feminists assert that gender-based toys drive social injustices. Australian Greens Senator Larissa Waters made that clear when she endorsed the campaign saying, "Outdated stereotypes about girls and boys and men and women perpetuate gender inequality, which feeds into very serious problems such as domestic violence and the gender pay gap." Those issues are serious and deserve a serious discussion that provides genuine answers. Toys are neither the problem nor the solution. National Review Online's Katherine Timpf highlighted a few examples of feminists losing us at Christmas as they claim that "little green plastic soldiers promote a violent culture where women are treated like lesser beings." In an effort to end the so-called "princess culture" they recommend that we give girls a book about a genderless figure fighting against "both gender norms and the horrors of fossil-fuel dependency, because clearly that's what elementary school girls are talking about on the playground."
Campaigners for efforts like "No Gender December" link up with groups like Planned Parenthood who fixate their genderless agenda on impressionable young minds. In northern California, 13 and 14-year-old-children were taught about gender identity during a sex education course taught by Planned Parenthood. Handouts distributed did not show a male and a female, but instead a "Genderbread Person", a genderless fabrication showing them how to identify themselves as either 'agender,' 'bigender,' or 'two spirit' teaching them that they could choose their gender, rather than it being assigned at birth.
The president of the Pacific Justice Institute, Brad Dacus, is assisting the concerned parents of the children who had to take the class. In an interview, he told FoxNews.com, "They (Planned Parenthood) get more grants from the promiscuity of children. The material they have provided was material that mirrored their agenda."
The future generation of America is in trouble if we ignore the Left's goals. There are mommy blogs with mothers bragging that their two year old children don't know whether they are a boy or a girl as well as tales of purposely cross-dressing their children. Moms, are you trying to screw up your kids? These are our daughter's future husbands and our son's future wives.
Some say the goal of a genderless society is to build strong women; however, we are already seeing women rise to historic heights both educationally and professionally. According to the Department of Education, women are more likely to graduate from college, graduate school, or become doctors than their male counterparts. It's our boys that we need to worry about. They are being psychologically neutered. Author of "The War Against Boys: How Misguided Feminism is Harming Our Young Men," Christina Hoff Somers, continues to point out that boys are being treated like "defective girls," noting that schools and society "have little patience for what only a few decades ago would have been described as boyishness."
George Orwell is often credited with saying "We sleep soundly in our beds because rough men stand ready in the night to visit violence on those who would do us harm." Thank God for strong men. The world needs them, particularly right now, when our world is more broken than ever. The real reason for violence against the weak has nothing to do with the toy preferences of children and everything to do with the brokenness of men. Families must work to teach our children that money, power, and strength are only good in so far as they are used to protect "the least of these." One can't say that every family across this globe is teaching their young boys to use their strength to protect; however, let us no longer emasculate our boys under the false premise of helping our girls. There are those who wish to strip our young men of their innate protective tendencies. May we, the adults, allow them to play firemen, teaching them to channel their strength into bravery and sacrifice. Parents, let your boys play Spiderman, Superman, and Ironman, for without these men our heroes will become dinosaurs, an extinct species. It is time for us as a nation to stop the gender shaming!
Penny Young Nance is the president of Concerned Women for America (CWA) and CWALAC. Nance most recently served as President of Nance and Associates and as Special Advisor for the Federal Communications Commission (FCC), where she advised the Chairman and the Commissioners on media and social issues. Before joining the FCC, Nance was founder and President of the Kids First Coalition, a non-profit organization focused on educating Capitol Hill, the media, and the public on a variety of issues related to children.