'Noah,' 'God's Not Dead,' Drop Out of Top 5 in Weekend Box Office Haul
Noah and God's Not Dead dropped out of the top five for the first time since the films were released in a weekend that saw Captain America: The Winter Soldier take first place for the second consecutive week.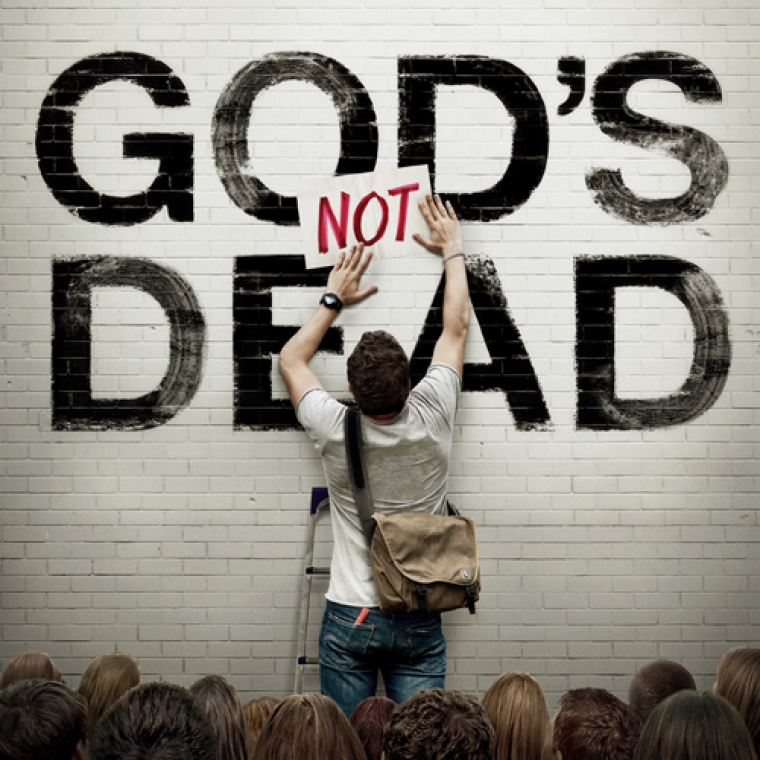 In its third week of release, Noah fell to sixth place, dropping 56 percent off its previous week's total haul and bringing in only $7.5 million. Two weeks after its opening weekend first place finish, the film has made a total of $84.8 million domestically, (and $162 million worldwide,) leading Box Office Mojo, which had previously suggested that the film would undoubtedly pass $100 million, to now argue that if it continued "on this trajectory, it could fall short" of the milestone.
The low-budget Christian film God's Not Dead dropped from last weekend's fourth place finish to seventh. After three consecutive weeks in the top five, the film's profits fell 30 percent and the film made $4.5 million this weekend. During its month-long run the independent film has grossed $40.7 million.
Mark Burnett and Roma Downey's Son of God grossed $300,000. The film has grossed over $58 million total since it opened on February 28.
Captain America: The Winter Soldier won the box office with a $41 million intake.
Heaven Is for Real, a story about a pastor's four-year-old son who has testified to experiencing heaven while being operated on, opens on Wednesday, in the middle of Holy Week. Based off The New York Times bestselling book of the same name, the true story stars Greg Kinnear and Kelly Reilly. Box Office Mojo suggested that the same faith-based constituencies that helped "drive the success of Son of God and God's Not Dead" could boost the movie and that "while there could be some fatigue setting in, this movie's story should be inspirational enough to generate solid business," it stated, suggesting that "Soul Surfer's $43.9 million is reachable."
God's Not Dead was produced by Pure Flix Entertainment and Red Entertainment Group, directed by Harold Cronk, and stars Kevin Sorbo (Hercules) and Disney Channel actor Shane Harper, whose show Good Luck Charlie drew controversy earlier this year when it became the first show on The Disney Channel to include a same-sex couple.