'Nonhuman Rights' of Chimpanzee Will Be Defended in New York Court
'Nonhuman Rights' of Chimpanzee Will Be Defended in New York Court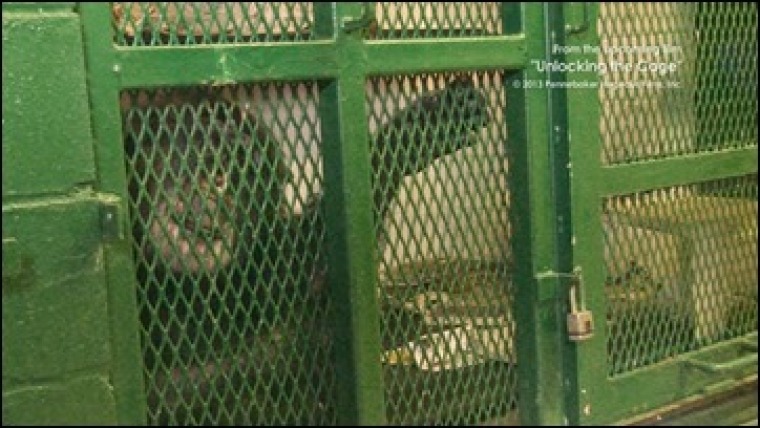 In a move that may prompt a new meaning to the phrase "monkey trial," a New York appeals court has set the date for arguments in a lawsuit where the plaintiff is a chimpanzee.
The Nonhuman Rights Project will get to argue its case on behalf of Tommy, a chimpanzee in New York state who supporters argue is being unlawfully held against his will.
Oral arguments in the lawsuit, which seeks to established legal rights for an animal, will be heard Wednesday, October 8 before the New York Supreme Court Appellate Division, Third Department.
In a press release, the NhRP explained their hopes for Tommy, as well as three other chimpanzees also believed to be held against their will in a couple New York-based facilities.
"While there are hundreds of 'animal rights' organizations, the only animal who has any legal rights at all is the human animal," stated NhRP.
"And this is the first time anyone has gone to court in the United States seeking to obtain a legal right for a nonhuman animal. So we have entered into entirely new legal territory."
Last December, the Florida-based NhRP garnered national attention for filing a lawsuit in Fulton County Court on behalf of Tommy, a chimpanzee the group describes as being "held captive in a cage in a shed at a used trailer lot in Gloversville."
There are two other lawsuits being filed as well, with a total of four chimps being represented by the NhRP, noted spokesman Michael Mountain in an earlier interview with The Christian Post.
"Since this is obviously quite a novel case, all of these suits will then be sent up to the appellate court, either by us or by the opposition folks," said Mountain.
"This is going to go on for we would think a considerable amount of time before there's actually any final decisions on each of the three."
The project's effort to get Tommy and the other chimpanzees — Kiko, Hercules and Leo — removed from their present living conditions have been less than successful.
"All three lower court judges denied our petitions. This was not unexpected, however, since this is novel territory and there are no precedents on which lower court judges can rely," noted NhRP last year.
"Expanding the common law of New York, which is what the NhRP is trying to do, is typically left up to the higher courts, in this case the Intermediate Appellate Court and New York's highest court, the Court of Appeals."