North Carolina Bill Allowing Officials to Opt Out of Performing Gay Marriage Vetoed by Republican Governor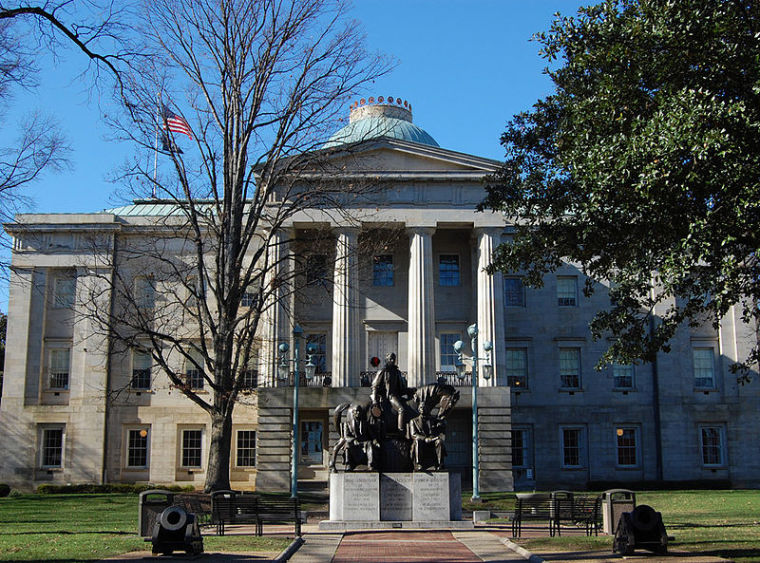 The Republican governor of North Carolina has vetoed a bill that would have allowed state magistrates to opt out of performing gay marriages if they held a religious objection to homosexuality.
Gov. Pat McCrory announced the veto in a Thursday statement.
"I recognize that for many North Carolinians, including myself, opinions on same-sex marriage come from sincerely held religious beliefs that marriage is between a man and a woman. However, we are a nation and a state of laws," stated McCrory.
"Whether it is the president, governor, mayor, a law enforcement officer, or magistrate, no public official who voluntarily swears to support and defend the Constitution and to discharge all duties of their office should be exempt from upholding that oath; therefore, I will veto Senate Bill 2."
From 1998 to 2012, electoral majorities in over half the states in the nation passed constitutional amendments banning gay marriage.
North Carolina was the last of these states when in May 2012 Amendment 1 passed with 61.04 percent of the vote in favor.
Last October, a federal judge struck down Amendment 1 and another judge in the state issued a similar ruling that same month regarding other lawsuits.
In response to the judicial decision, a number of state magistrates resigned from their position rather than perform same-sex weddings.
Introduced in late January, Senate Bill 2 was primarily sponsored by Republican State Senator Phil Berger, who serves as president pro tempore.
"Every magistrate has the right to recuse from performing all lawful marriages under this Chapter based upon any sincerely held religious objection," read SB 2 in part.
"Every assistant register of deeds and deputy register of deeds has the right to recuse from issuing all lawful marriage licenses under this Chapter based upon any sincerely held religious objection."
SB 2 was passed by the Senate in late February and then again by the House on Thursday in a vote on third reading of 67 ayes to 43 nays.
Regarding the Governor's veto, Senate Leader Phil Berger and House Speaker Tim Moore issued a joint statement saying they "respect but disagree with the governor's decision."
"Unfortunately, Senate Bill 2 is necessary because a bureaucracy failed to make reasonable accommodations and instead forced some magistrates to make an impossible choice between their core religious beliefs and their jobs," continued the joint statement.
"A majority of the people's elected representatives in both chambers agreed that this bill strikes an appropriate balance between the expansion of rights for some and our constitutionally-protected freedom of religion."