North Korea Close to Mounting Nuclear Warheads and Targeting the US, South Korea Warns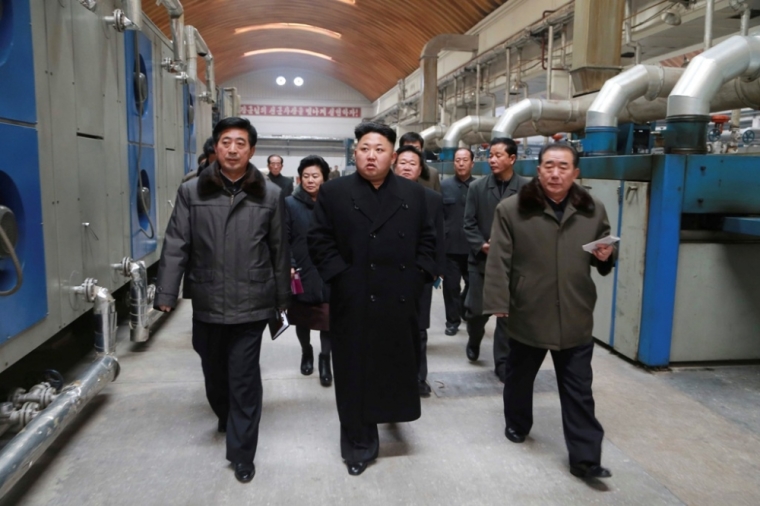 South Korean ministry of defense officials warned on Tuesday that North Korea could be close to obtaining the technology required to miniaturize nuclear warheads and mount them on ballistic missiles, which could potentially threaten the United States.
The ministry said in a report that North Korea is "presumed to have (missile) capabilities that could threaten the U.S. mainland, having fired off long-range missiles five times."
The report added that North Korean researchers have achieved "a significant level" of the technology required for such a move, and have obtained more than 88 pounds of weapons-grade plutonium.
The government of Kim Jong Un has received several sanctions throughout the years for its research into nuclear capabilities, and has refused to adhere to international standards.
A South Korean ministry official, who wasn't named, told Yonhap News that it cannot yet be confirmed whether Kim's government has indeed achieved the required level of technology for nuclear missiles. The anonymous official noted, however, that North Korean researchers have been working for several years on a nuclear program.
"We don't have any intelligence that North Korea completed the miniaturization. In consideration of the fact that acquiring such technology takes around two to seven years, in general, and eight years have passed since the North conducted its first nuclear test, however, its capability for small nuclear warheads would have reached a significant level," the official said.
In December 2012, North Korea successfully launched a satellite into orbit, showing that the Taepodong-2 long-range rocket has a range of close to 10,000 kilometers (6,213 miles).
The secretive North Korean government has been condemned by the U.N. and leaders around the world for crimes against humanity, most notably for its brutal network of prison camps that reportedly engage in mass starvation and mass killing of people deemed a threat to Kim's regime.
North Korea also has great tensions with the U.S., and in December clashed with President Barack Obama's administration over accusations that it's responsible for a cyber-attack on movie studio Sony Pictures.
Obama blamed North Korea for the attack and imposed sanctions on the Pacific nation, leading Kim to denounce the sanctions and threaten retaliation against America.
"The army and people of the DPRK are fully ready to stand in confrontation with the U.S. in all war spaces, including cyber warfare space to blow up those citadels," read the message by the Policy Department of the National Defence Commission of the DPRK.
"Our toughest counteraction will be boldly taken against the White House, the Pentagon and the whole U.S. mainland, the cesspool of terrorism, by far surpassing the 'symmetric counteraction' declared by Obama."