North Korea Appears to Be Starving, Mass Killing Prison Inmates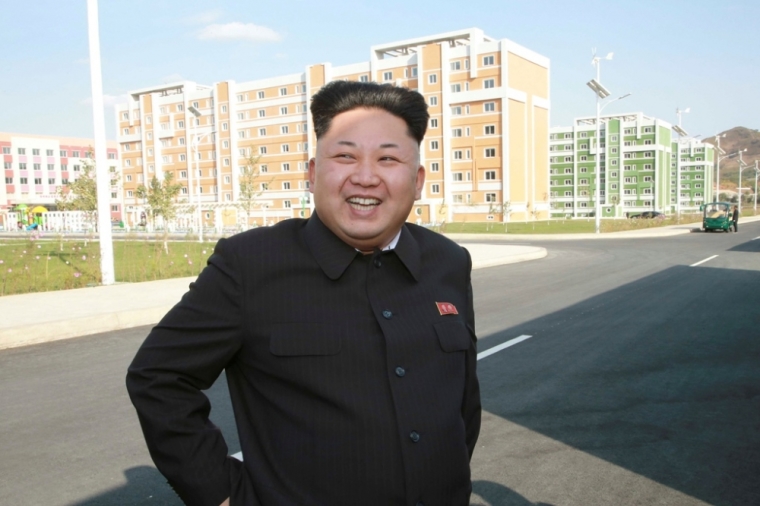 Amid calls for North Korean dictator Kim Jong-un's prosecution before the International Criminal Court for crimes against humanity, authorities are apparently restructuring the country's vast network of prison camps, which involves subjecting prisoners to relocation and arbitrary executions, according to an international coalition against genocide, which is urging support for dissidents.
North Korea is "clearly implementing" a "policy of genocide to eliminate the camps" in an attempt to cover its tracks, said Worldwide Coalition to Stop Genocide in North Korea, an international NGO and human rights watchdog, in a statement Sunday.
"The regime is transferring the inmates one by one during the night so that their movement can't be detected by satellites," South Korea's Chosun Ilbo newspaper reported on Oct. 28, quoting a source and referring to Camp 15 at Yodok, one of the DPRK's most notorious concentration camps.
South Korea's National Intelligence Service also reported to the National Assembly that the North was seeking to transfer prisoners of Camp 15 at Yodok in an attempt to deceive the international community into thinking that human rights conditions are not as bad as charged.
Testimonies of atrocities committed in Camp 15 formed much of the evidence in the recent UN Commission of Inquiry report.
A military source in the region suggests that Camp 15 had been effectively shut down in November, according to Daily NK.
Up to 50,000 prisoners of conscience were brutally starved and enslaved at Yodok concentration camp, having been subjected to arbitrary executions, systematic torture, and sexual violence, the coalition believes.
The coalition was co-founded by Korean-American pastor Robert Park, a human rights activist.
In December 2009, Park publicly protested against crimes against humanity in North Korea. He walked across the frozen Tumen River from China carrying a Bible and a letter addressed to then-leader Kim Jong Il, demanding that he closed labor camps and freed the estimated 200,000 inmates.
Last year, media reported on the disappearance of about 20,000 prisoners of conscience from Camp 22 near Hoeryong city.
"In case a war breaks out, in order to eliminate any evidence, we are supposed to wipe out the prisoners, so that no evidence of inmates remains," Ahn Myong-chol, a former prison guard at Camp 22, testified before the UN Commission of Inquiry in August 2013. "In each political prison camp, there are tunnels … These tunnels were dug so that we can eliminate the inmates in the event that we had to erase any evidence of their existence … Every camp has an artillery … to annihilate all evidence should there be an attack or a war breaks out on the Korean Peninsula … should a war break out, the guards are supposed to shoot everybody under their supervision."
Last month, U.S. Christian missionary Kenneth Bae and American citizen Matthew Miller were released by North Korea after their detention for two years and seven months respectively, as part of a mission by Director of U.S. National Intelligence James Clapper.
North Korea has been a brutal dictatorship, ruled by one party, the Korea Worker's Party, and led by one family, the Kims, since its formation in 1948. There are at least 100,000 Christians in that nation's harsh prison camps, where prisoners face torture, forced labor and possible execution, Christian groups say.
The proliferation of illegal cell phones, laptops, radios and diverse technology into North Korea has enabled communication with the outside world and "laid the foundation for an organized movement to topple the Kim Jong-un regime," the anti-genocide coalition says.