Kim Jong-Un's Aunt Died of Stroke While Arguing About Her Husband's Execution, North Korean Defector Reveals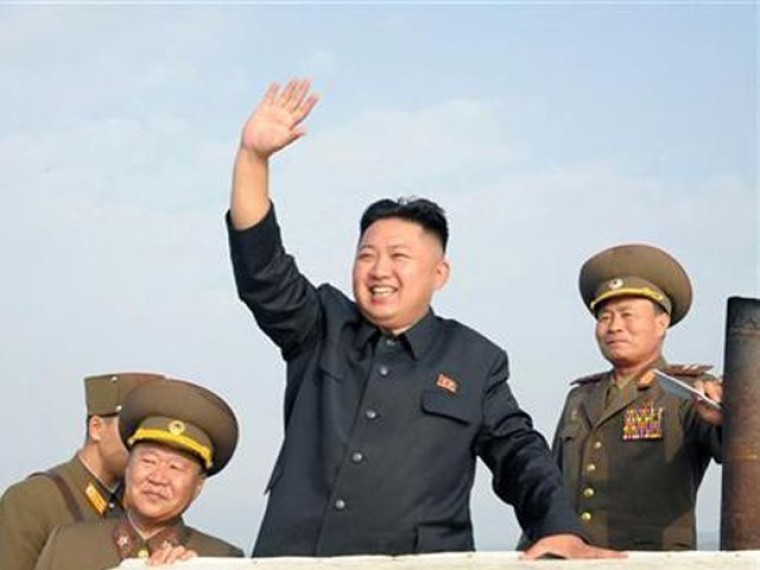 The aunt of North Korean dictator Kim Jong Un died of a stroke as she was arguing with him on the phone about the execution of her husband, Jang Song Thaek, a defector has revealed.
Kang Myung-do, a defector and son-in-law of former North Korean Prime Minister Kang Sun San, has said that Kim Kyung Hee, the sister of the current leader's father, Kim Jong Il, suffered her third stroke days after her husband was killed in December, according to CNN.
The aunt was hospitalized but could not survive. Her death was not announced at the time lest people linked it to her husband's execution, the defector said.
However, Korean media had said she committed suicide days after her husband's killing.
Jang, once considered the second most powerful man in North Korea, was accused of treason and drug abuse among other charges.
"The accused Jang brought together undesirable forces and formed a faction as the boss of a modern day factional group for a long time and thus committed such hideous crime as attempting to overthrow the state by all sorts of intrigues and despicable methods with a wild ambition to grab the supreme power of our party and state," North Korea's official KCNA news agency stated of Jang.
"It is an elementary obligation of a human being to repay trust with sense of obligation and benevolence with loyalty," KCNA added. "However, despicable human scum Jang, who was worse than a dog, perpetrated thrice-cursed acts of treachery in betrayal of such profound trust and warmest paternal love shown by the party and the leader for him."
White House spokesman Jay Carney had responded to the execution by saying, "… The values of the regime, their low regard for human life, and what is probably the worst human rights record in the world, and that's saying something."
Earlier this month, United Nations members voted for a resolution condemning North Korea for human rights abuses and recommending for the first time that its leaders be prosecuted for crimes against humanity at the International Criminal Court.
Since its formation in 1948, the communist nation has been ruled by a one party, the Korea Worker's Party, led by one family, the Kims. There are at least 100,000 Christians in that nation's harsh prison camps, where prisoners face torture, forced labor and possible execution, according to Christian groups.