North Korea Criticizes US Over Michael Brown Case; Says Racial Discrimination Is 'Openly Practiced'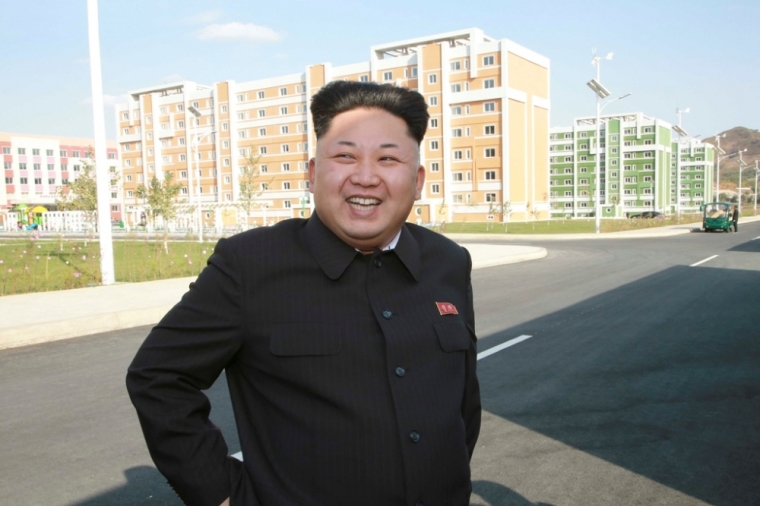 North Korea has criticized the U.S. over the Michael Brown case, arguing that America is a "human rights tundra" where people openly face racial discrimination. The government of Kim Jong Un made these accusations while facing indictment from the International Criminal Court for crimes against humanity.
"The great irony is that the U.S. tries to measure other countries with its wrong human rights standard, though it is a typical human rights abuser," a North Korean foreign ministry spokesman told the state-run KCNA news agency.
"This is clear proof of the real picture of the U.S. as a tundra of human rights, where extreme racial discrimination acts are openly practiced," he added.
Kim's administration is taking aim at the U.S. for the developments in the Brown case, concerning the 18-year-old African-American teenager who was shot dead by Ferguson, St. Louis police officer Darren Wilson earlier this year following a confrontation.
On Monday, a St. Louis grand jury cleared Wilson in the shooting incident, which sparked protests in Ferguson and several other states.
North Korea has hit back against accusations of crimes against humanity put forth by the U.N. general assembly's human rights committee on Tuesday. Kim's government has blamed the U.S. for spearheading the charges, which were detailed in a major U.N. report released in February. The report outlined "unspeakable atrocities" being committed in North Korea.
It also disclosed offenses such as mass starvation and extermination, and Kim was accused of spending money lavishly on private movie theaters and luxury cars.
"The gravity, scale and nature of these violations reveal a State that does not have any parallel in the contemporary world," the U.N. Commission of Inquiry on human rights in the DPRK wrote at that time.
AFP noted that North Korea's referral to the ICC could still be blocked by China and Russia, who are strategic partners with the Pacific country and are two of the five permanent members on the U.N. Security Council.
It is not the first time Kim's administration has tried to accuse the U.S. of hypocrisy when it comes to human rights. It brought up the Brown case in August as an example of racial problems in America.
"The U.S. is indeed a country wantonly violating human rights where people are subject to discrimination and humiliation due to their race, and are in constant fear that they may get shot at any moment," North Korea's foreign ministry said at the time.
"It should not seek solutions to its problems in suppressing demonstrators, but bring to light the real picture of the American society, a graveyard of human rights, and have a correct understanding of what genuine human rights are like and how they should be guaranteed."