North Korean Defectors Meet With Mike Pence, Otto Warmbier's Father at Olympics: 'We Have Seen Evil'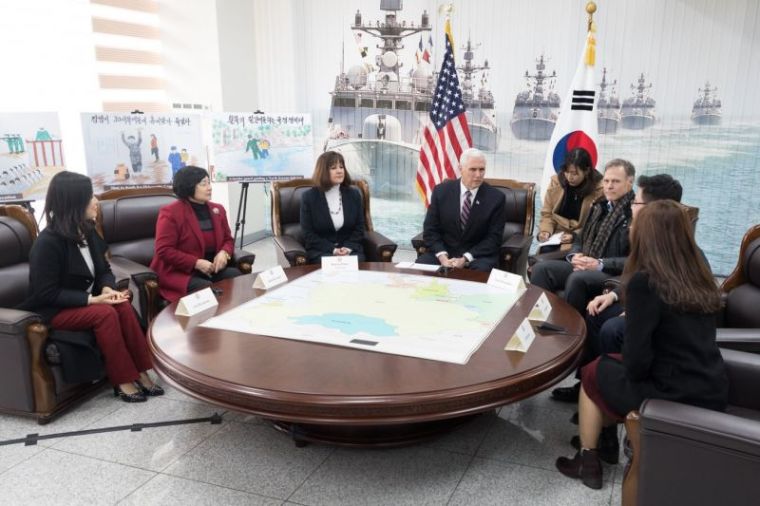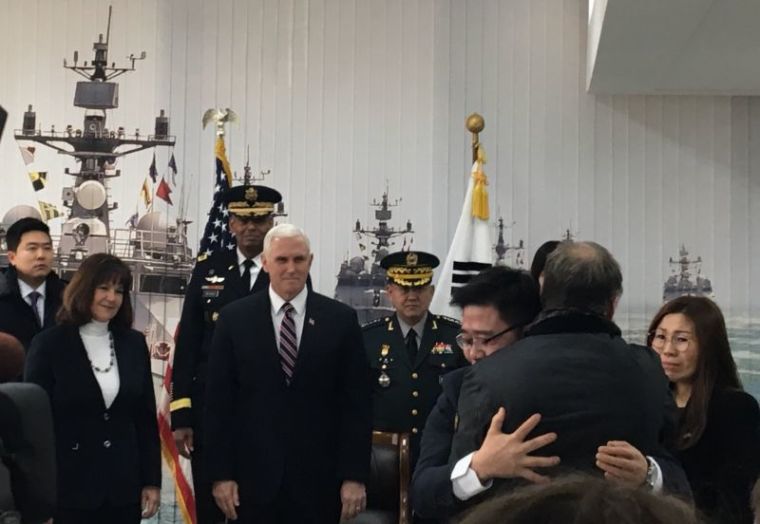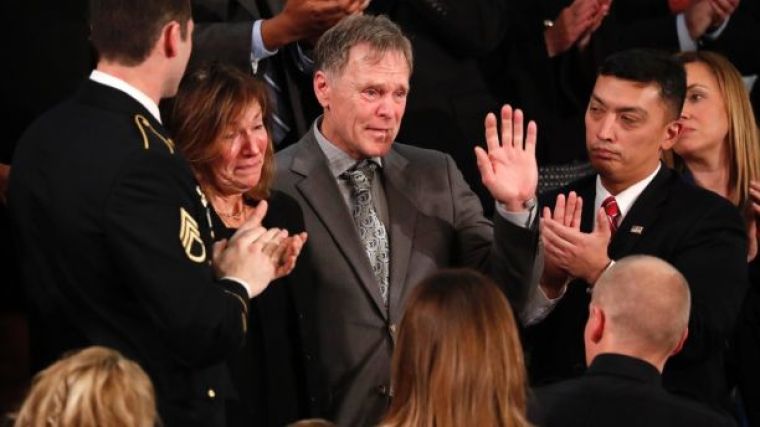 View Photos
U.S. Vice President Mike Pence, who is in South Korea for the start of the Winter Olympics, met with North Korean defectors Friday. The father of Otto Warmbier, an American college student who died after his release from captivity in North Korea last year, also joined him in the meeting.
"We've been inspired by your bravery," Pence told them. "We ourselves have stood and looked across the demilitarized zone, the line across which you fled, and you fled to freedom. And let me just say that the American people stand with you for freedom, and you represent the people of North Korea, millions of which long to be free as well."
One of the defectors, Ji Hyeon-A, shared her experience.
"I'm a Christian, and when I was in North Korea, I came across a Bible," she said. "And because I read the Bible, I was taken by the national security agency, and as a result, I decided to escape North Korea. And it was back in 1998. Afterwards, I made three more attempts, but every time I was … sent back to North Korea. And I was successful on my fourth attempt."
She added that during her attempts to escape North Korea, she was trafficked by a human trafficker, and got pregnant. "And because I got pregnant outside of North Korea, when I was repatriated to North Korea, I was forced to abort my baby without any anesthetics. … I spent some time in prison camp. And it was only 2007, finally, I was able to escape North Korea and was able to come to South Korea. It took 10 years for me to be able to do so."
Otto's father, Fred Warmbier, told the defectors that he is "so proud" of you. "And your strength, … I really appreciate that. It's hard — evil is hard to accept. And I've experienced evil, and you have too. And I just feel so much love and warmth for you all. And I just can't tell you how proud I am to be here with you."
Otto Warmbier was a 22-year-old American citizen who was imprisoned in North Korea for over 17 months.
His father said during a press conference in June 2017 that the Obama administration advised him and his wife to stay quiet about the situation facing their son so that they wouldn't "offend" the North Koreans.
Warmbier, a University of Virginia student who grew up in Ohio, was released by the North Korean government in June and received medical care at the University of Cincinnati Medical Center. The North Korean government claimed they released Warmbier, who they charged as a war criminal on accusations that he removed a poster of former dictator Kim Jong Il while on a tour of the isolated nation, for humanitarian reasons due to the fact that he was in a coma.
Although the North Korean regime claimed that Warmbier's coma was a result of botulism and a sleeping pill, Warmbier's dad asserted that his son was brutalized and terrorized by his captors. A hospital spokesperson also said that Warmbier had suffered "severe neurological injury."
"Even if you believe their explanation of botulism and a sleeping pill causing the coma, and we don't, there is no excuse for any civilized nation to have kept his condition secret and deny him top-notch medical care for so long," Warmbier told reporters at the time.
"North Korea is a pariah regime, they are brutal and they are terroristic," Warmbier added. "You can't believe anything. ... We don't believe anything they say. We see the results of their actions with Otto."