North Korean Pastor Explains Why There Are No Christian Children in World's Most Oppressive Nation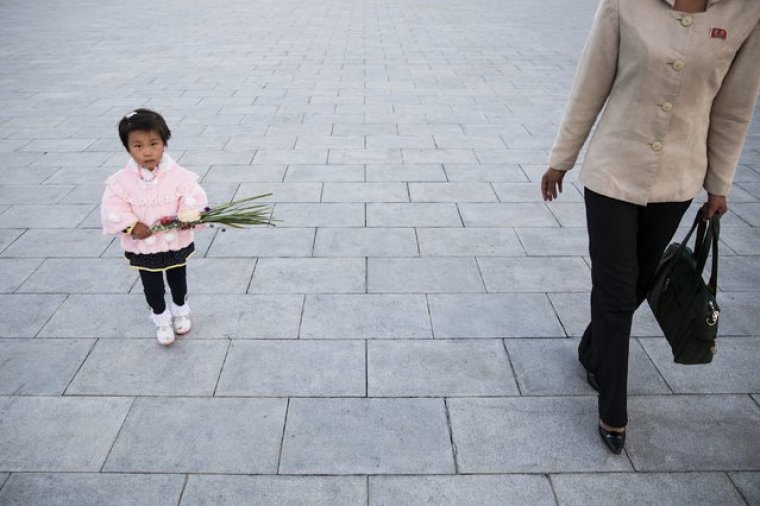 A North Korean pastor, now living in China, has revealed that Christian parents in the country are forced to hide their faith from their own children for decades, fearful of what authorities will do to the family if they are discovered.
The pastor, Lee Joo-Chan, told persecution watchdog group Open Doors USA that he grew up in North Korea without ever knowing that his parents practiced Christianity.
"I knew my parents were different. Everybody called them 'Communist parents,' because they took care of the sick, the poor and the needy. At night, they read from a secret book, which I wasn't allowed to read from," he recalled.
"But I heard them whisper the words, and I knew it was their source of wisdom. I also knew that if I ever talked about this to someone else, our family would be taken away."
North Korea ranks as the worst place for Christians in the world, according to Open Door's World Watch List, with the government of Kim Jong Un seeking to control every aspect of citizens' lives.
Christians there can only meet in the strictest secrecy, with those discovered to be followers of Christ often sent to labor camps or even executed.
Lee explained that he fled North Korea in the late '90s, and later met his mother in China. It was only then that the mother was able to explain their family history, and how they have been trying to practice their faith for decades.
Lee's mother prayed for him and for the oppressed people, after which she and her other son, Lee's brother, crossed a river heading back to North Korea. Lee himself witnessed his family being ambushed by soldiers, who killed both his mother and brother before his very eyes.
Later, he found out that his father and other siblings were killed too.
The harrowing experience inspired Lee to reach South Korea, where he followed his mother's wish and became a pastor.
Open Doors pointed out that there are a number of important reasons why parents do not share their faith with their children in North Korea, starting with the severe indoctrination that citizens are subjected to from birth to death. Along with that, it is too risky to share the Gospel with children, considering they could accidentally sing a hymn or quote the Bible in public.
"Sadly, in North Korea, tens of thousands of children (maybe more) have become homeless because their Christian families were torn apart by death, arrests or other tragedies. Sometimes someone is able to reach China but unable to return. The hard, North Korean life has broken up countless families, scaring the surviving children for life," it said.
As to whether there are any Christian children in the nation at all, the watchdog positioned that the few that are believers have accidentally found the Gospel.
Kim Sang-Hwa, who grew up in North Korea, shared how she was 12 years old when she found a Bible inside what was supposed to be a hidden closet, but right away realized it was an illegal book.
Her father sat down with her and explained some of the main beliefs of Christianity after she confronted him about the book, but she also realized she had to keep it a secret.
"It was the first of many conversations we had about the Bible, about God, Jesus and the gospel. He explained many Bible stories to me. I was not a real believer yet, but they did make a lot of sense to me. I felt sorry for all those people who didn't know the truth. Even my older siblings were unaware," Kim recalled.
Human rights activists with the North Korean Freedom Coalition also shared some of the harsh realities facing children in the regime. They detailed in April 2017 how 17 orphans who fled the country were detained in China and sent back.
When it was discovered that three of the orphans were Christians, they were sent to a political prison camp.
"Under North Korean law, children under the age of 18 should not be sent to a political prison camp. But in this case, they were found to be Christians and had been in a church, [so] they were separated from their group" where they were "tortured harshly" while the other orphans were sent to a reeducation camp with other children, one of the activists said.