North Korean Woman First Hears About God From Her Torturer, Sparking Journey to Find Jesus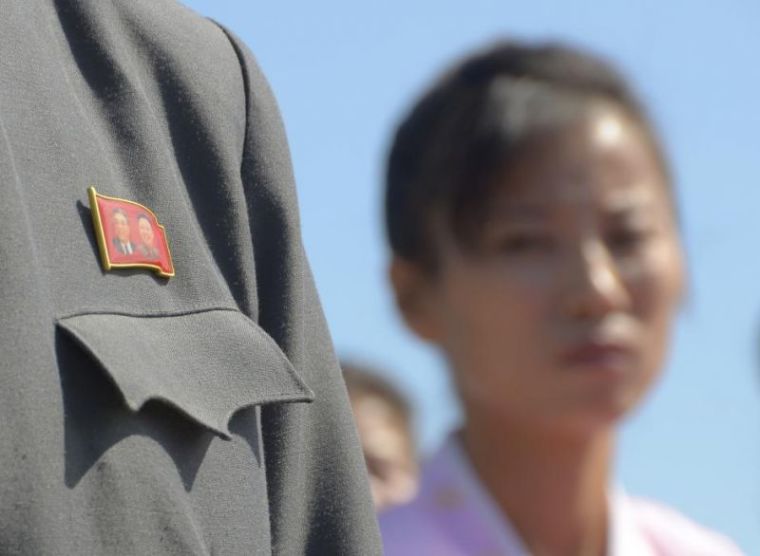 A missions group helping persecuted Christians in North Korea has shared the story of one woman, who heard about God for the very first time from her torturer.
Todd Nettleton with Voice of the Martyrs told Mission Network News in a report on Thursday that the woman was one of many North Koreans who had never heard about God when she snuck into China for work so she could provide for her starving family.
It wasn't in China where she heard about God, however, but when she returned to North Korea and was arrested on suspicion that she was ministered to.
"Her interrogator kept asking her about God. 'Did people in China talk to you about God? Did you meet with people who are followers of God? Did you read the book about God while you were in China?'" Nettleton said, describing the questions the woman was asked.
"Kyung-ja had had no contact with Christians even while she was in China. In fact, she had never heard the name of God and she kept telling the interrogator, 'I don't know who that is! I don't know who you're talking about!'"
Kyung-ja was then sent to a labor camp where after a conversation with another prisoner she decided to try praying to God.
"God, I don't know if you're real. I don't know who you are. But if you're there and if you can hear me, can you help me?" the woman pleaded.
She was later able to escape North Korea a second time, and managed to connect with her daughter, who had defected to South Korea. Kyung-ja's daughter answered her mother's questions about God, Jesus, and the Bible, which led her to get closer to Christ.
Nettleton was able to meet with the woman in South Korea where she now lives as a faithful Christian.
"She has been discipled, she now has been given God's book so she can read it, and has really come to faith in Christ and understands what that means to have faith in Christ," he explained.
Groups such as Open Doors USA have listed North Korea as the worst persecutor of Christians in the world, with believers having to live such secretive lives that even their own children do not know about the faith.
Children who do have knowledge of Christianity have accidentally stumbled upon it, Open Doors said, such as the case of Kim Sang-Hwa, who found her parents' Bible inside a hidden closet when she was 12 years old.
Her father then explained to her the main beliefs of Christianity, which is when she also realized that she had to keep it a secret.
"It was the first of many conversations we had about the Bible, about God, Jesus and the Gospel. He explained many Bible stories to me. I was not a real believer yet, but they did make a lot of sense to me. I felt sorry for all those people who didn't know the truth. Even my older siblings were unaware," Kim recalled.
Despite the severe oppression they have faced at the hands of leader King Jong-Un and his predecessors, Christians in the country do not pray for the fall of the regime, a ministry leader has separately said.
Eric Foley of Voice of the Martyrs, Korea, told Release International earlier this month: "I have never encountered a North Korean Christian who has prayed for the regime to be overthrown — not once in 15 years. Underground Christians are praying that Kim Jong-Un will come to know Christ."
He added, "Perhaps North Korean Christians know better than the rest of us, that it is not a change of government that will bring peace, but the entry of the Prince of Peace into our hearts. We should follow their lead and pray not for regime change, but for a change of the heart of the regime."