Nun Raped Inside Convent Sues Catholic Church for Forcing Her to Leave, Blaming Her for Rape
Nun Raped Inside Convent Sues Catholic Church for Forcing Her to Leave, Blaming Her for Rape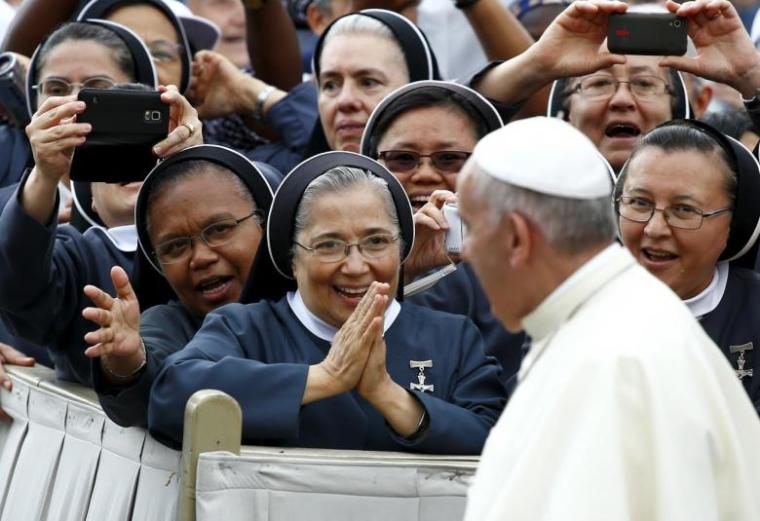 A nun in Chile who was raped inside a convent is suing the Roman Catholic Church there, accusing the convent members of blaming the rape on her and pressuring her to leave.
The nun, who wasn't named, was raped by a man carrying out repairs inside the convent back in 2012, BBC News reported. The man was part of a crew who lived and slept inside the convent while carrying out the repairs, and the nun was assigned to provide them with food.
The rapist was later found guilty in 2015 and sentenced to five years in jail.
The religious sister, who was 30 years old at the time, hid the crime from the Order of St. Clare convent "out of fear and shame, because a sense of shame came over me and didn't let me express myself."
She told 24 Horas, a Chilean television station, that the sisters found out that she was pregnant three months later, which led to arguments.
"[I got] zero support, they told me I was to blame, that I did it on purpose," she explained. "I told them I was innocent, but my fellow sisters were very cruel to me."
The nun is claiming that the sisters forced her to leave the church, something which the religious institution denies.
The Auxiliary Bishop of Santiago, the Rt. Rev. Jorge Concha, who is being sued alongside the Order of St. Clare, has argued that the nun decided to leave by her own choice, and it was only later that he found out about the rape.
The nun apparently placed her child for adoption after leaving the convent and giving birth, but says that she was "abandoned by my only family and my Church, which I have always defended like a lioness."
Lawyer Camila Maturana said that Concha needs to take responsibility for the way the nun was treated.
"She is a nun living in a convent who was raped and instead of being protected she was blamed for what happened," Maturana said. "In a convent, where nuns are kept separate from worldly life, men shouldn't stay overnight."
The Catholic Church remains the dominant religion in Chile, claiming 66.7 percent of the population, according to the CIA World Factbook.
Despite its influence and opposition to some controversial issues, such as abortion, the South American country has moved closer toward legalizing the practice.
Fox News pointed out in January that Chile remained one of only six countries in the world to ban abortion under any circumstances, but a new law seeking to decriminalize the practice under certain situations, such as when the mother's life is at risk, is now only one vote away from succeeding.