New York becomes first state to launch virtual COVID passport; critics call it 'totalitarian'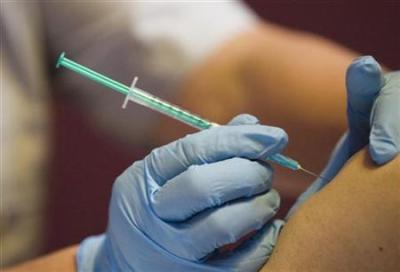 New York state has launched the nation's first COVID-19 virtual passport for individuals to prove they received a vaccine or negative test result through the first "Excelsior Pass," a move conservatives see as government overreach.
The free, voluntary platform developed in partnership with IBM will use technology to confirm a recent negative PCR or antigen test result or proof of vaccination to gain entry into businesses or venues that want to participate. 
New York announced the Excelsior Pass, a vaccine passport app, in a March 26 press release from the office of Gov. Andrew Cuomo. The app will have a QR code for businesses or venues to scan to verify proof of an individual's vaccine or negative COVID-19 test.  The pass can also be printed for those without a smartphone. 
"New Yorkers have proven they can follow public health guidance to beat back COVID, and the innovative Excelsior Pass is another tool in our new toolbox to fight the virus while allowing more sectors of the economy to reopen safely and keeping personal information secure," Cuomo said in a statement. "The question of 'public health or the economy' has always been a false choice — the answer must be both. As more New Yorkers get vaccinated each day and as key public health metrics continue to regularly reach their lowest rates in months, the first-in-the-nation Excelsior Pass heralds the next step in our thoughtful, science-based reopening."
Cuomo initially mentioned the new, non-mandatory pass in the State of the State Address earlier this year. 
Though no other state outside of New York has released a vaccine passport, countries including Japan and South Korea have introduced a version of a vaccine passport, Reuters reported. The so-called vaccine passport has faced opposition in many countries and across the United States, however. 
Yet, China and Denmark have both embraced the concept of a vaccine passport, as well as the European Union, Travel and Leisure reported. 
Steve LaFleche, IBM's general manager for public and federal markets, said IBM is proud to support New York in this effort. 
"In choosing a flexible and accessible tool that places security and privacy at its core, the state is modeling for the rest of the country how new, technology-enabled approaches can help safely reinvigorate economies while also striving to protect public health," LaFleche said of the passport in an IBM press release. 
The virtual passport can be used by participating New Yorkers to gain entrance to theaters, stadiums, arenas, wedding receptions, catered events and other social events in accordance with state guidelines.
The technology could easily allow other states to join and has a multiple security systems and a "special emphasis" placed on the user's privacy, LaFleche added in IBM's statement that was added to the New York governor's announcement. 
Economic fallout in New York
Widespread and ongoing lockdowns had a massive impact on New York City's once-booming economy. The city saw a loss of 631,000 jobs, the largest recorded one-year decline, and "upended" its tourism industry, The City reported. 
Nearly 1.4 million individuals lost their jobs in New York state from March 2020 to April 2020 when the pandemic lockdowns first began, according to New York's Office of State Comptroller. 
New York's share of small businesses that took a negative hit was the second-highest in the nation, according to a U.S. Census Bureau survey released last August.  
New York leaders in entertainment, business, tourism and commerce commended the state for releasing the COVID-tracking app, which they believe will lead to a more open economy and safe businesses and venues. 
"It's critical to get the economy fully reopen and the app is an important tool that can help make that happen. Our members support any effort like this to ensure a safe and robust reopening of the economy," Melissa Fleischut, CEO of the New York State Restaurant Association, said in a statement.  
Opposition to vaccine passport 
Though there is a push to make vaccine passports a nationwide reality, some critics have deemed it as an "unacceptable," "totalitarian" and "unconstitutional" measure. 
Florida Gov. Ron DeSantis announced he will issue emergency rules to prevent businesses from requiring vaccination proof or a vaccine passport for entry, NPR reported. 
"It's completely unacceptable for either the government or the private sector to impose upon you the requirement that you show proof of vaccine to just simply be able to participate in normal society," he said during a press conference on Monday.
House Minority Whip Steve Scalise, R-La., called out the Democrats' inconsistent position in wanting to require vaccine proof but not voter identification. 
"Considering that Democrats want to require vaccine IDs for people to conduct their basic daily activities, they now have zero grounds to object to voter ID laws," Scalise told Fox News. "If under Democrat logic, you should need an ID to enter even a grocery store, surely there wouldn't be an objection to showing an ID to legally vote."
Rep. Madison Cawthorn, R-N.C., said the idea of a vaccine passport shares similarities with 1940s Nazi Germany. 
"We must make every effort to keep America from becoming a 'show your papers society,'" Cawthorn told Fox News. "The Constitution and our founding principles decry this type of totalitarianism."
The U.S. leads the world in the number of people vaccinated through the Food and Drug Administration's emergency use authorization for vaccines. 
President Joe Biden's administration said though the federal government is involved in vaccination, it will not play a role in requiring the vaccine or storing vaccine information in a centralized database but is leaving it in the hands of the private sector, CBS News reported. 
"Unlike other parts of the world, the government here is not viewing its role as the place to create a passport, nor a place to hold the data of — of citizens," Andy Slavitt, acting director for the Centers for Medicare and Medicaid Services, said Monday during a White House COVID-19 briefing.
"We view this as something that the private sector is doing and will do. What's important to us, and we're leading an interagency process right now to go through these details, are that some important criteria be met with these credentials."