NYC Removes 'Men,' 'Women' Bathroom Signs to Conform to Transgender Policy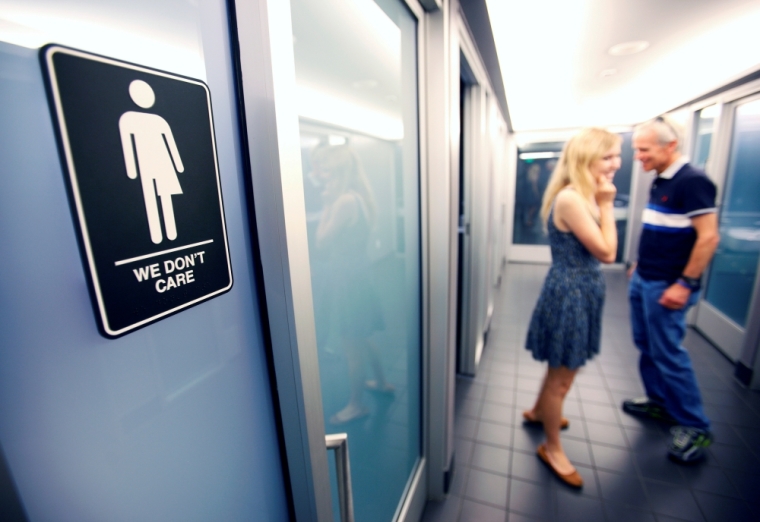 New York City Council's Housing Committee voted 8-0 on Monday to remove "men" and "women" designations from single occupant public bathrooms to accommodate transgender people and those who refuse to identify as either male or female.
"Most New Yorkers take their non-fettered access to bathrooms for granted. Yet every single day, transgender and gender non-conforming individuals must grapple with the fact that their choices may lead to harassment or worse," said Councilman Daniel Dromm, (D-Queens), the measure's prime sponsor, according to the New York Post.
"There's an added bonus: Anyone looking for an unoccupied bathroom will now have more options," he claims.
The new policy is expected to be approved by the city Council and Mayor Bill de Blasio.
Earlier this month, NYC launched the nation's first government-sponsored citywide bathroom ad campaign that encourages people to: "Use the restroom consistent with who you are. Look past pink and blue."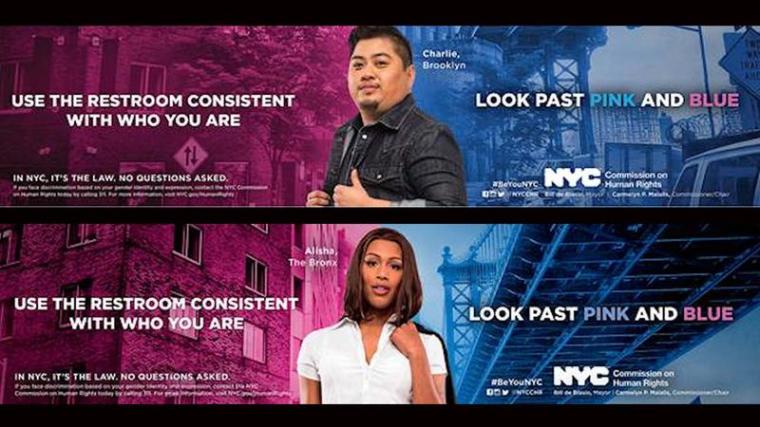 The ads have appeared in subway cars, bus stops, and phone booths, among other places throughout the city, with de Blasio saying they are "further evidence of the city's unwavering support of our diverse communities."
Earlier this year, the mayor signed an executive order that allows men to go into women's bathrooms and locker rooms if they say they identify as female.
Conservative leaders, such as Answers in Genesis CEO and President Ken Ham, have blasted previous NYC guidelines, such as ones introduced late in 2015 threatening to fine employers who repeatedly use the wrong pronoun when referring to transgender people.
"America has lost any semblance of biblical thinking, and this is clearly showing up in the laws and regulations that are being established. Sinful behaviors are being applauded and protected in the courts, and those who choose to disagree with sinful lifestyles are being punished for refusing to condone or accommodate these choices," Ham wrote at the time.
Other pastors, such as Robert Jeffress of First Baptist Church in Dallas, have also spoken out against President Obama's demands that public schools across the country allow male students to use girls' bathrooms and locker rooms if they feel uncomfortable in boys' facilities.
"Gender identity confusion is an emotional disorder that should be treated professionally and compassionately," Jeffress said back in May. "Gender identity confusion should not be exploited by social activists like those in the Obama administration who want to deny the God-given distinction between the sexes. This is a rebellion against God's plan."
Eleven states have filed a lawsuit against Obama's directive, warning in a joint statement that such a move would turn educational settings across the U.S. "into laboratories for a massive social experiment, flouting the democratic process, and running roughshod over common-sense policies protecting children and basic privacy rights."