Obama Admin Blocked FBI From Investigating Clinton Foundation, New Emails Reveal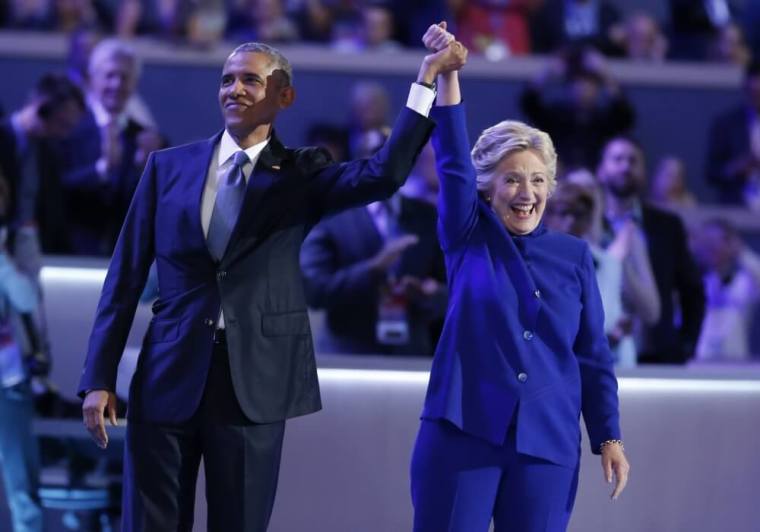 The Obama administration turned down requests from FBI field offices who wanted to open public corruption cases involving the Clinton Foundation and Hillary Clinton, according to recently released emails from Clinton's tenure as secretary of state.
Banks informed the field offices about suspicious activity concerning the Clinton Foundation and the FBI sought to probe conflicts of interest arising out of foreign donations, according to the documents, which carry 296 pages of emails from the Democratic presidential nominee, released by Judicial Watch.
The emails include 44 that were not previously turned over to the State Department by Clinton. "These records further appear to contradict statements by Clinton that, 'as far as she knew,' all of her government emails were turned over to the State Department," Judicial Watch said in a statement.
"Early this year as the investigation into Clinton's private email server was in full swing, several FBI field offices approached the Justice Department asking to open a case regarding the relationship between the State Department and the Clinton Foundation, according to a law enforcement official," CNN reported, and added that DOJ declined at the time on the grounds that it had not found enough evidence against the foundation around a year earlier.
The campaign of Republican presidential nominee Donald Trump responded by saying it "shows a troubling pattern of Obama and Clinton politicizing any government institution for their own personal political interests."
"First Obama and Clinton colluded together to manipulate the FBI to ensure no criminal charges were filed against Secretary Clinton for her illegal email server, and this latest refusal to allow even a cursory investigation into the Clinton Foundation's pay-for-play dealings smacks of political favoritism," Jason Miller, senior communications advisor for Trump's campaign, said. "This is exactly why the American public has lost trust in the U.S. government and is ready to elect an outsider like Donald Trump."
"The new documents reveal that in April 2009 controversial Clinton Foundation official Doug Band pushed for a job for an associate," Judicial Watch said. "In the email Band tells Hillary Clinton's former aides at the State Department Cheryl Mills and Huma Abedin that it is 'important to take care of [Redacted]. Band is reassured by Abedin that 'Personnel has been sending him options.' Band was co-founder of Teneo Strategy with Bill Clinton and a top official of the Clinton Foundation, including its Clinton Global Initiative."
"Included in the new document production is a 2009 email in which Band, directs Abedin and Mills to put Lebanese-Nigerian billionaire and Clinton Foundation donor Gilbert Chagoury in touch with the State Department's 'substance person' on Lebanon. Band notes that Chagoury is 'key guy there [Lebanon] and to us,' and insists that Abedin call Amb. Jeffrey Feltman to connect him to Chagoury.
"Chagoury is a close friend of former President Bill Clinton and a top donor to the Clinton Foundation. He has appeared near the top of the Foundation's donor list as a $1 million to $5 million contributor, according to foundation documents. He also pledged $1 billion to the Clinton Global Initiative. According to a 2010 investigation by PBS Frontline, Chagoury was convicted in 2000 in Switzerland for laundering money from Nigeria, but agreed to a plea deal and repaid $66 million to the Nigerian government."