Obama Birthday Flop: Only One Volunteer Shows Up at Event to Defend ObamaCare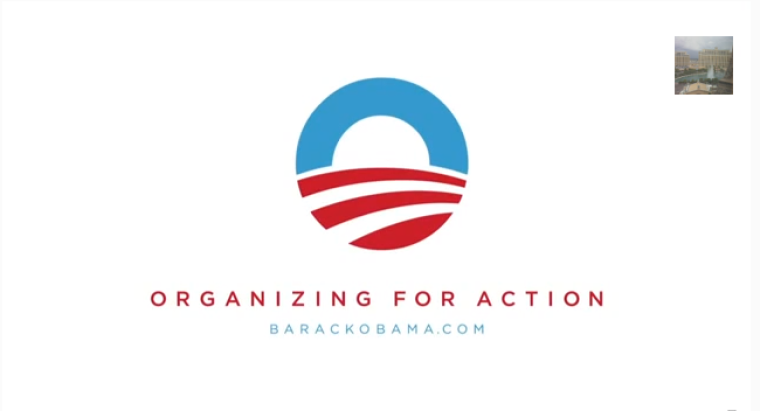 On President Obama's 52nd birthday, only one volunteer showed up in Centreville, Va., to participate in an effort to defend his signature piece of legislation – the Affordable Care Act, better known as ObamaCare – from recent Republican attempts to derail it, and even the organizer left early.
Organizing for Action (OFA), Obama's re-election arm reorganized for advocacy in the off-season, called for dozens of pro-ObamaCare events across the country Sunday, including one in purple state Virginia's Centreville, only 20 miles from Washington, D.C. Due to a schedule mix-up, however, a few volunteers left before the event started, and even the organizer left after 20 minutes.
Only one volunteer, Lynn Duvall of Fairfax, made calls for ObamaCare. She told Politico that her family relies on the legislation, due to her son's illness.
OFA reportedly posted pictures of larger crowds in Ohio, Florida, and Missouri, but polling shows most Americans still oppose the healthcare legislation. According to a recent FoxNews poll, 53 percent of Americans favor repeal, while 47 percent say the reform will cost them in the future. Only 11 percent said they believe it will save them money. Even the pro-reform Kaiser Permanente's latest poll shows Americans opposing the legislation by 5 percentage points – 45 to 40 percent.
While Americans may oppose the law, Republicans have fractured over the path to defeating it.
Before leaving D.C. for August recess, the Republican-dominated House of Representatives passed its 40th bill to repeal ObamaCare last Friday. Like the 39 other attempts, this bill will likely prove toothless, since it lacks the support of the Senate.
In the Senate, Republican leaders Mike Lee (Utah), Marco Rubio (Florida), Rand Paul (Kentucky), and Ted Cruz (Texas) have proposed a plan to defund Obamacare, focusing on the continuing resolution to fund the federal government, which expires September 30th. Their online petition has garnered 199,405 signatures.
In a Sunday op-ed in USA Today, Lee argued that, if the House passes a spending bill authorizing payment for all the federal government except Obamacare, that would force Senator Harry Reid (D-Nev.) and the Democrats to "fund the government or shut it down to protect ObamaCare."
Nevertheless, former Vice Presidential Candidate Paul Ryan (R-Wis.) argued for "more effective ways" of repealing ObamaCare than threatening a government shutdown.
From July into August, both Republicans and Democrats are turning to grassroots support in the ObamaCare fight. In a speech at the Heritage Foundation, Cruz argued that only grassroots support would encourage enough Republicans to block the bill. President Obama, meanwhile, met with Hollywood celebrities to enlist their help getting young people signed up for healthcare exchanges.
Cruz, who overwhelmingly won the Western Conservative Summit's straw poll last month in Colorado, may connect well with conservative voters. "People tell me that Obamacare is killing the lower classes, gumming up the engine of growth," he said at the conference. "But we can end that. Over the next 60 days in Washington, we have the opportunity to defund Obamacare."
While OFA launches their "Action August" campaign for the law, conservative groups have already launched ads opposing it.
A conservative coalition letter to defund ObamaCare boasts 51 high-profile signatories, including President Reagan's Attorney General Edwin Meese, Eagle Forum Founder and President Phyllis Schlafly, and representatives from advocacy organizations such as FreedomWorks, the Family Research Council, and Heritage Action.
Different states will reportedly benefit or take losses from the law. In New York, 50 percent drops in premiums are possible, while in Florida and Ohio rates are projected to increase, at 35 percent and 41 percent, respectively. The health exchanges are due to open on October 1.