Obama Concerned About 'Less Than Loving' Christians at White House Easter Prayer Breakfast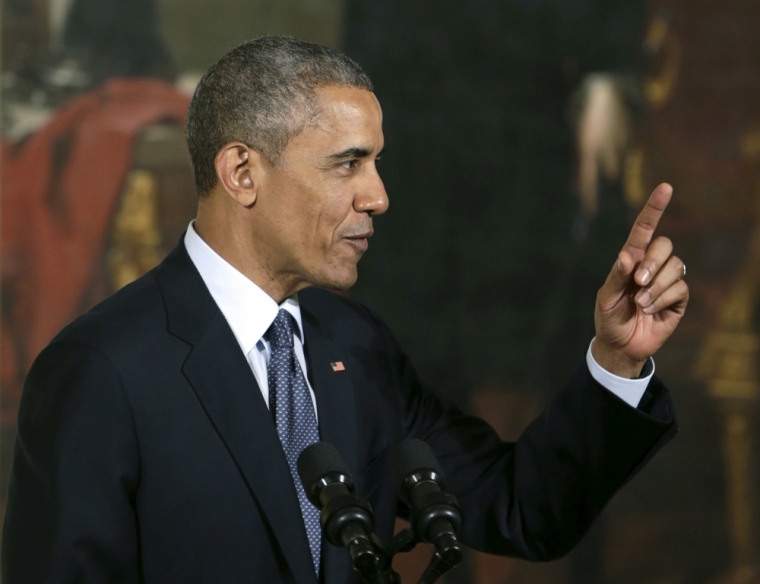 President Barack Obama went off-script during remarks at the White House Easter Prayer Breakfast Tuesday morning to say he is concerned about Christians who are "less than loving" in their expressions.
After sharing quotes from both the Apostle Paul and Pope Francis, Obama went on encourage Americans to love our neighbors as ourselves.
"On Easter, I do reflect on the fact that as a Christian, I am supposed to love," the President continued. "And I have to say that sometimes when I listen to less-than-loving expressions by Christians, I get concerned. But that's a topic for another day."
He then laughed as he noted, "I was about to veer off, I'm pulling it back."
Obama welcomed Christian leaders from across the country to the prayer breakfast at the White House to reflect on Holy Week and Easter.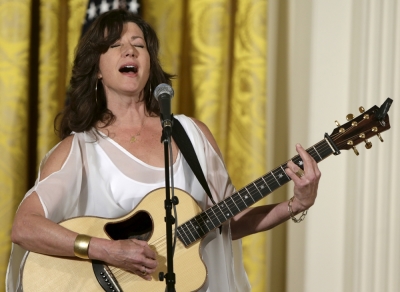 The ecumenical group of guests included Rev. Dr. Ann Lightner Fuller, Cardinal Donald Wuerl, Rev. Al Sharpton, Christian singer Amy Grant, and Russell Moore, president of the Southern Baptist Convention's Ethics and Religious Liberty Commission.
Vice President Joe Biden opened the program with a quote from Pope Francis' Easter message about "entering into mystery."
"As a people and as individuals, we are defined by our ability to enter into the mystery," the Vice President said. "To live Easter is to live with the constant notion we can always do better."
The President, who was introduced by Biden as someone who "transforms hope into possibility and possibility into opportunities," began his remarks with a thanks "for this day the Lord has made." Noting Holy Week, Obama admitted "I am no preacher" before referring to Easter as a source of spiritual inspiration.
"For me, the celebration of Easter puts our earthly concerns into perspective," the Commander in Chief explained. "With humility and with awe, we give thanks to the extraordinary sacrifice of Jesus Christ, our savior. We reflect on the brutal pain that He suffered, the scorn that He absorbed, the sins that He bore, this extraordinary gift of salvation that He gave us. And we try, as best we can, to comprehend the darkness that He endured so that we might receive God's light."
Furthermore, President Obama noted "the story didn't end on [Good] Friday."
"The story keeps going," he said. "On Sunday comes the glorious Resurrection of our Savior."
After quoting Dr. Martin Luther King Jr., President Obama said that Easter was both a beacon of hope and a reminder of spiritual responsibility.
"Easter is our affirmation that there are better days ahead — and also a reminder that it is on us, the living, to make them so," he said.
Urging others to "find strength in our common humanity" and acknowledging that "we are all children of God," Obama revealed his own prayer to live more like Jesus lived.
"Today, we celebrate the magnificent glory of our risen Savior," he said. "I pray that we will live up to His example. I pray that I will live up to His example. I fall short so often. Every day I try to do better. I pray that we will be strengthened by His eternal love. I pray that we will be worthy of His many blessings."
Obama concluded his speech by introducing Rev. Dr. Amy Butler to offer the opening prayer. Following the prayer breakfast, President Obama and Vice President Biden will travel to Howard University to host a meeting about how climate change can damage public health.