Obama Plan to Close GITMO 'Pure Absurdity' That Will Endanger American Lives, Law Group Says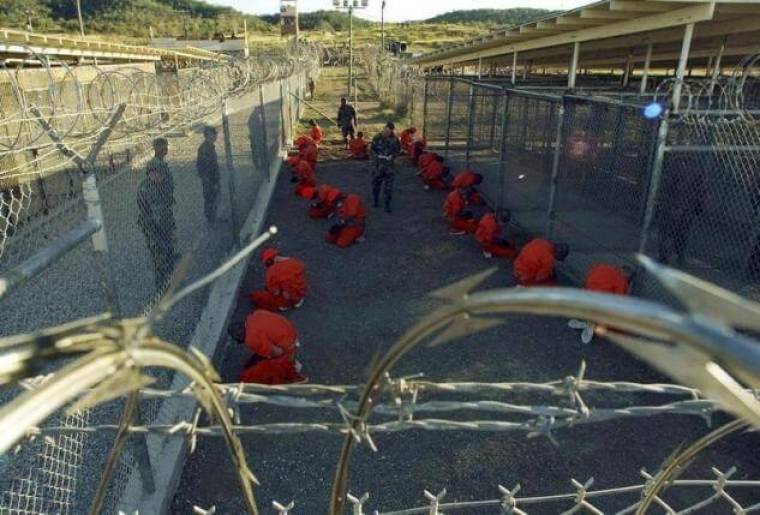 President Barack Obama has relaunched his early campaign plan to close GITMO, the infamous prison facility for terrorists in Guantanamo Bay, Cuba, though is facing opposition from conservative critics who warn such a move would put American lives in great danger.
Explaining his plan on Tuesday, Obama insisted that keeping the prison open works against America's best interests.
"For many years, it has been clear that the detention facility at Guantanamo Bay does not advance our national security — it undermines it. It's counterproductive to our fight against terrorists, who use it as propaganda in their efforts to recruit," Obama said.
"It drains military resources, with nearly $450 million spent last year alone to keep it running and more than $200 million in additional costs needed to keep it open going forward. Guantanamo harms our partnerships with allies and other countries whose cooperation we need against terrorism."
The Department of Defense further laid out four key points in the president's plan, starting with the transfer to other countries of detainees who have already been approved for transfer.
The periodic reviews of remaining detainees is also set to be accelerated, and the DoD said that it will work with Congress to find a secure location in America to hold the remaining detainees, though did not reveal which facility it had in mind.
The plan has already received criticism from some Republican voices, Fox News noted, such as New Hampshire GOP Sen. Kelly Ayotte, who said:
"While the administration asserts that transferring detainees and closing Guantanamo is in America's national security interests, they refuse to level with the American people regarding the terrorist activities and affiliations of the detainees who remain at Guantanamo."
The conservative American Center for Law and Justice further warned that closing GITMO would put American lives in "grave danger."
"Closing GITMO not only places America in grave danger, it bootstraps the next President — continuing a foreign policy that is dangerous to America — a foreign policy that makes it even more difficult to succeed in the War on Terror," wrote ACLJ Chief Counsel Jay Sekulow.
Sekulow pointed out statistics that show that one in three of lower level terrorist detainees released from GITMO eventually end up back on the battlefield, such as Ibrahim al-Qosi, a former top Osama bin Laden aid who was spent a decade at GITMO, but has since become a senior leader of al Qaeda in the Arabian Peninsula following his release.
"When 1 in 3 of those terrorists have already proven to return to the battlefield — including in senior leadership positions — how could releasing these enemy combatants and closing a detention facility in the middle of a war — and make no mistake, we are at war — be anything but pure absurdity?" the ACLJ asked.