Obama: Mosul Dam Taken Back From ISIS, Need for 'Understanding' in Ferguson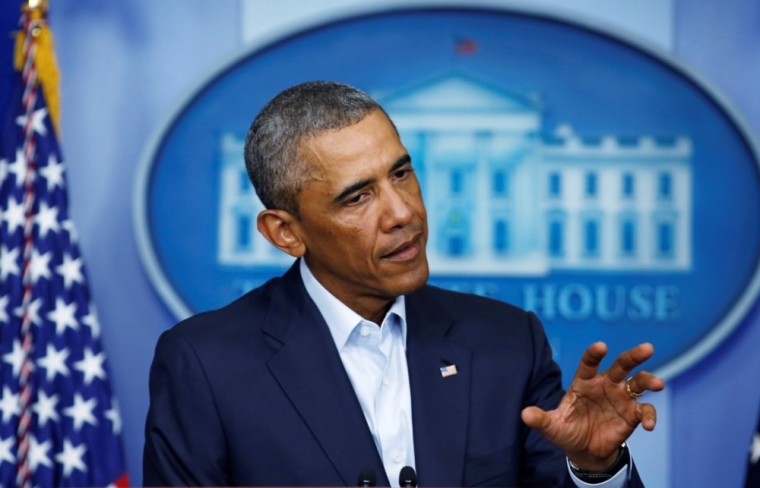 In a break from his vacation in Martha's Vineyard, President Barack Obama held a press conference on Monday afternoon praising U.S., Kurdish, and Iraqi military and calling for the reserving of judgment in regards to the situations in Ferguson, Missouri.
"We continue to see progress against different parts of our strategy to support the Iraqi Government," President Obama said from the White House Briefing room. "First our military operations are protecting our personnel and facilities in Iraq." With numerous air strike support from the United States, the Kurdish forces were able to take back the Mosul Dam, the largest dam in Iraq, from ISIS (Islamic State) control.
"The Mosul Dam was taken over earlier this month and is directly tied to our objective of protecting Americans in Iraq," President Obama stated. "If that dam was breached, it could have proven catastrophic, with floods that would have threatened the lives of thousands of civilians and endanger our embassy compound in Bagdhad."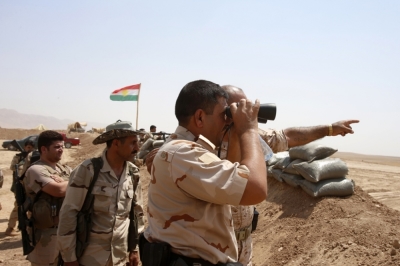 President Obama reiterated that the most important part of the continuing fight against ISIS, is the ability of Iraqi and Kurdish forces to sustain themselves. He also announced that the government was building an international coalition to continue to support the humanitarian situation in Northern Iraq. The rescue effort of Yazidis (the religious minority in Iraq) from Mt. Sinjar was the only the beginning of the greater mission to provide aide to thousands of Iraqis who have been displaced by terrorist acts by ISIS.The coalition will include the Iraqi government, the United Kingdom, Canada, France, Italy, and Australia.
 President Obama stated that the 3rd part of the fight against ISIS will be the stabilization, transparency, and functioning of the Iraqi government. He applauded the cooperation of new Iraqi Prime Minister elect Haider al-Abadi and incumbent Nouri al-Maliki who will not seek a third term. "The peaceful transition of power will mark a milestone in not only Iraq's political development, but I think as we are all aware the work is not yet done," Obama said.
President Obama also reassured that there would not be any more troops sent to Iraq, outside of the limited missions that he has authorized.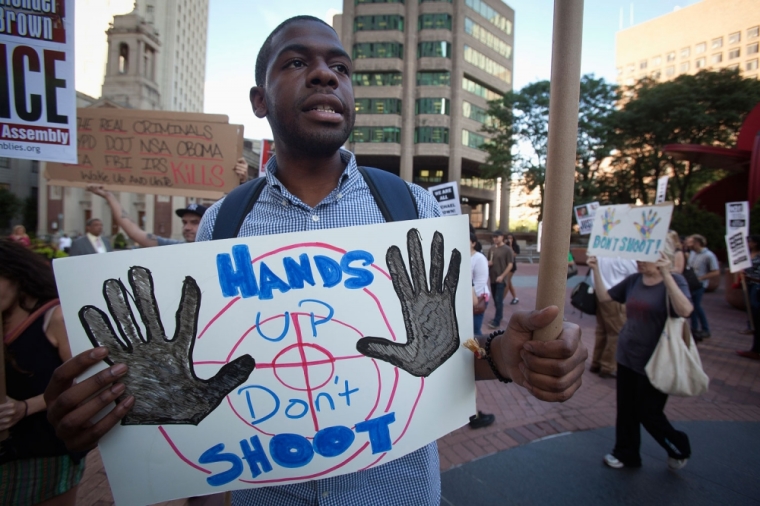 Turning to the situation in Ferguson, Obama announced that Attorney General Eric Holder would be traveling to Ferguson to meet with FBI agents and Department of Justice personnel on Wednesday. Unarmed teen Michael Brown was shot to death by Ferguson police officer Darren Wilson on Saturday Aug. 9.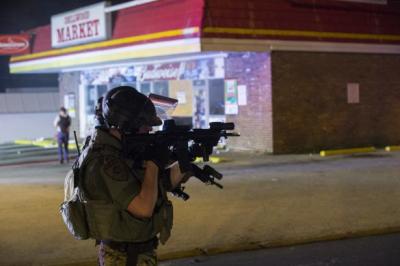 The days since have been filled with protests and resulted in the calling of the National Guard by Missouri Gov. Jay Nixon. On the situation between Ferguson Police and protestors, President Obama acknowledged that there were only a select few that were resorting to violence.
 "We have all seen images of protestors and law enforcement in the streets. It's clear that the vast majority of people are peacefully protesting," Obama said. "What's also clear is that a small minority of individuals are not. While I understand the passions and the anger that arise over the death of Michael Brown, giving into that anger by looting or carrying guns, or even attacking the police only serves to raise tensions and stir chaos. It undermines rather than advancing justice."
 President Obama said that the freedom to assemble and to report was to be "vigilantly safeguarded." He also called for the residents of Ferguson to listen to each other.
 "To a community in Ferguson who is rightly hurting and looking for answers, let me call once again for us to seek some understanding rather than simply holler at each other," Obama reiterated. "Let's seek to heal rather than to wound each other. As American we've got to use this moment to seek out our shared humanity that has been laid bare by this moment."
 When asked if he would go to Ferguson himself, Obama stayed mum on the plans to travel to the epicenter of the controversy.
"I have to be careful that I'm not pre-judging these events before investigations are completed." Obama stated. " Because although these are issues of local jurisdiction, the DOJ works for me. And they're conducting an investigation, I've got to make sure that I don't look like I'm putting my thumb on the scales one way or another. So its hard for me to address a specific case beyond making sure that it is conducted in a way that is transparent, where there is accountability….where people can trust the process."
President Obama cited organizations like My Brother's Keeper, an initiative to keep minority young men on the "right track", as a help to making sure minority issues are heard and to make sure the community can build the trust with the police department of their community. He also stated that there should also be an examination of the criminal system as well.
"Part of that is looking at our criminal justice system to make sure that it upholding basic principle of 'Everybody's equal before the law," Obama said. The Department of Justice will open its own independent civil rights investigation on the shooting of Brown when Holder arrives on Wednesday.