Obama Plans to Hit ISIS in Syria, Support 'Moderate' Rebels; Watchdog Group Finds Evidence of Chemical Weapons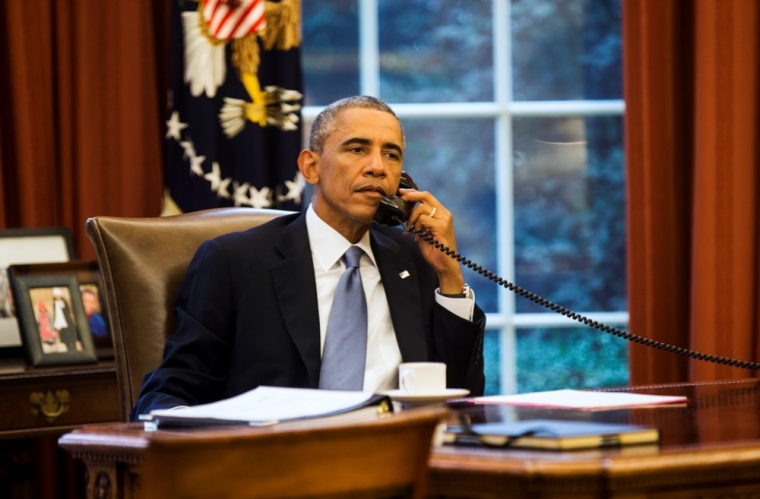 President Barack Obama is reportedly planning to ask for congressional support to arm moderate Syrian rebels who are fighting against the government of President Bashar al-Assad, and potentially launch new airstrikes against terror group ISIS. A global chemical weapons watchdog group has meanwhile found evidence that chemical weapons have been used in Syria again.
Ahead of Obama's planned speech to the nation regarding ISIS on Wednesday, Fox News noted that the White House faces a "strategically complex" situation in Syria, which has been locked in a civil war since 2011.
Assad's forces have been fighting against ISIS, which has captured territory in both Syria and Iraq in its mission to create an Islamic caliphate across the region. While the U.S. has launched airstrikes in Iraq to protect religious minorities and key strategic points from the Islamic militants, it has also spoken out strongly against Assad.
The U.N. High Commissioner for Human Rights Navi Pillay said in a report in August that the Syrian death toll has topped 191,000 people, and that over 9 million others, close to half of them children, are in need of humanitarian aid.
The most damning incident of the civil war occurred in August 2013, however, when Assad's forces were accused by the U.S. and the international community at large of having used chemical weapons in an attack in Ghouta, a suburb of Damascus, which killed 1,429 people, including 426 children.
Although Assad denied accusations that he had used such weapons and blamed the rebels, he agreed to hand over 1,300 tons of chemical weapons and destroy production and storage facilities, following significant American pressure.
Reuters reported on Wednesday, however, that investigators have found new evidence that strongly suggests that chemical weapons have again been used on civilians in Syria.
The Organization for the Prohibition of Chemical Weapons said there had been a "spate of new allegations" of chlorine attacks in August, and that the gas was used "systematically and repeatedly" as a weapon in northern Syria this year.
Though many of the chemical weapons were being destroyed outside of the country, reports from Syrian villages claimed that people were still being attacked with toxic agents.
The OPCW researchers announced "with a high degree of confidence that chlorine, either pure or in mixture, is the toxic chemical in question" in the recent reported attacks.
The investigators refused to speculate whether it was rebel groups or Assad's government that had used the chemical weapons.
By selecting the rebel groups he sends aid to, Obama will seek to avoid inadvertently helping either ISIS or Assad's government, Fox noted.
"According to one White House aide, the president is seeking more aid for the rebels so they could be the ground troops in place to support potential U.S. airstrikes against ISIS. The Obama administration already is pursuing a similar strategy in Iraq, where U.S. airstrikes are backed by Iraqi security forces on the ground -- as opposed to U.S. ground troops," the article stated.
"A White House aide told Fox News the president has already asked congressional leaders, with whom he met late Tuesday, to quickly pass a bill giving him the power to ramp up support to Syrian rebels."
MSNBC reported that Obama has made clear to congressional leaders that he is planning to move forward with military intervention with or without their support. The proposed strategy of staging a military intervention without ground troops could be difficult, it added, as it will make it harder to choose targets, while ISIS's anti-aircraft weaponry could risk pilot's lives.
White House Press Secretary Josh Earnest said that Obama's prime-time address on Wednesday is in line with the threat that ISIS poses.
"The president believes that this is a high national security priority," Earnest said, adding that the threat concerns both Americans abroad and at home.