Obama Says He Will Send US Troops to West Africa to Help Ebola Epidemic as Deaths Top 2,100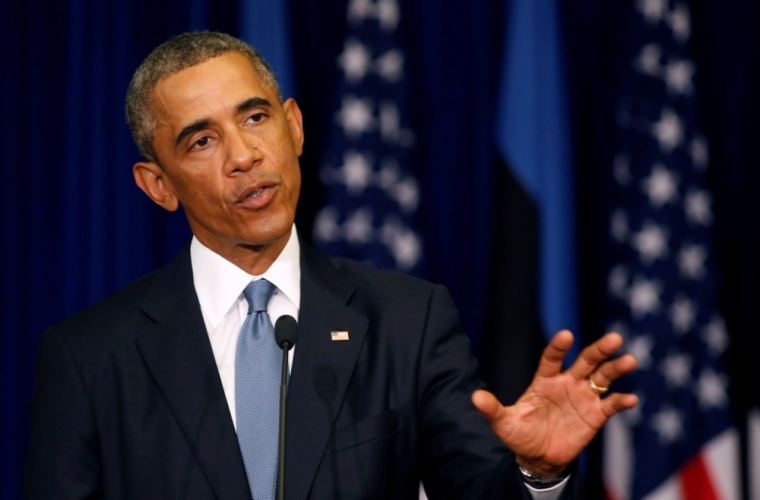 President Barack Obama announced Sunday that he will be sending members of the U.S. military to West Africa to help in the deadliest Ebola outbreak in history, which has claimed over 2,100 lives.
"We're going to have to get U.S. military assets just to set up, for example, isolation units and equipment there to provide security for public health workers surging from around the world," Obama said Sunday on NBC's "Meet the Press."
The president insisted that the situation in West Africa remains a serious national security concern. International medical organizations such as Doctors Without Borders have reportedly petitioned to the White House and explained the urgency of the outbreak.
The Centers for Disease Control and Prevention also sounded the alarm last week and noted that the virus, which has mainly affected Liberia, Sierra Leone and Guinea, and has also spread to Nigeria, is "spiraling out of control."
CDC director Dr. Tom Frieden said in an interview that a number of countries have "turned their backs" on those coming from the countries that have been hit hardest by the outbreak. He added that the restrictions on flights and border crossings that have been established are also hindering relief efforts.
"This is making it really hard to get help in and to respond effectively to the outbreak," Frieden told CNN.
"What we're seeing is a ... hugely fast increase in cases that's harder and harder to manage. The more we can get in there and tamp that down, the fewer cases we'll have in the weeks and months to come."
While Obama said that it is unlikely that the virus will spread to the U.S. in the short term, he warned that the disease could threaten the U.S. in the future.
"There's the prospect then that the virus mutates, it becomes more easily transmittable, and then it could be a serious danger to the U.S.," the president said.
The United Nations has estimated that at least $600 million will be needed in supplies to counter the epidemic.
Obama said in a previous interview that Americans are praying for the people of West Africa.
"Stopping this disease won't be easy, but we know how to do it," Obama said. "You are not alone. Together, we can treat those who are sick with respect and dignity, we can save lives, and our countries can work together to improve public health so this kind of outbreak doesn't happen again."