Deadliest Ebola Outbreak in History Death Toll Climbs Over 1,500; Continues Accelerating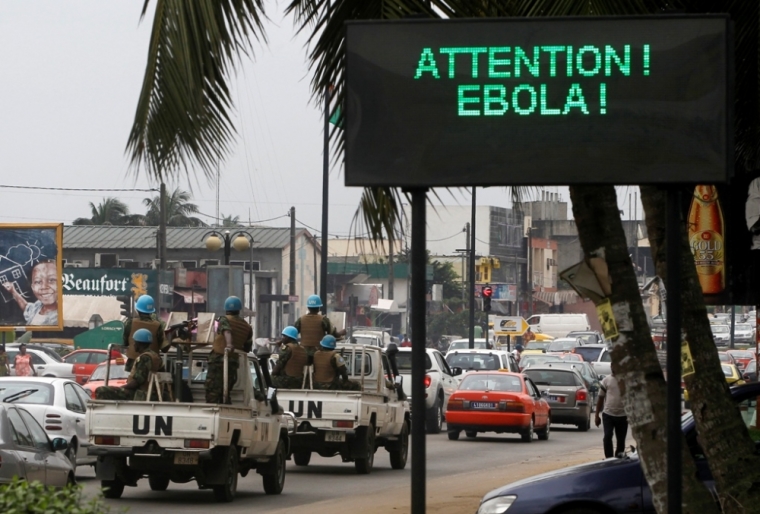 At least 1,552 people have died in West Africa as the deadliest Ebola outbreak in history continues to accelerate, the World Health Organization has said.
There have been 3,069 cases of Ebola in total across Guinea, Liberia, Nigeria and Sierra Leone, the latest update on Thursday revealed, and warned that more than 40 percent of the total cases have occurred within the past 21 days.
The case fatality rate stands at approximately 52 percent, ranging from 42 percent in Sierra Leone to 66 percent in Guinea.
"WHO and its partners are on the ground establishing Ebola treatment centres and strengthening capacity for laboratory testing, contact tracing, social mobilization, safe burials and non-Ebola health care," the update stated.
WHO Assistant Director-General Bruce Aylward warned, however, that the actual number of total cases could potentially be as high as 20,000 cases, stating that such a scale "has not ever been anticipated in terms of an Ebola outbreak."
He added: "That's not saying we expect 20,000 ... but we have got to have a system in place that we can deal with robust numbers.''
BBC's West Africa correspondent Thomas Fessy reported that the unprecedented outbreak "is out of control as medical agencies struggle to cope with the increasing number of cases on the ground and continue to face hostility from communities in certain affected areas."
The WHO update revealed that separate cases of Ebola have been confirmed in the Democratic Republic of Congo, though those cases are not related to the current outbreak in West Africa.
Several humanitarian groups, such as Christian relief group Samaritan's Purse, are aiding with treatment efforts in West Africa.
Two American missionaries, Dr. Kent Brantly and Nancy Writebol, who had been working at a Liberia clinic fell ill from the disease last month, but were transported back to the U.S. and recovered following treatment.
Nigeria became the fourth country to confirm deaths relating to the outbreak, and has reported six deaths on its territory.
Earlier this week, Nigerian Education Minister Ibrahim Shekarau announced that all schools in the country are being shut down, at least until October.
"All state ministries of education are to immediately organize and ensure that at least two staff in each school, both private and public, are trained by appropriate health workers no later than Sept. 15 on how to handle any suspected case of Ebola," Shekarau explained.
"And also embark on immediate sensitization of all teaching and non-teaching staff in all schools on preventive measures," he added.
Nigeria's President Goodluck Jonathan approved $11.7 million in emergency funds to battle the outbreak earlier in August, following the declaration of a national state of emergency.