Obama Says North Korea Behind Cyber Attack; Sony's Decision to Cancel 'The Interview' a Mistake
Obama Says North Korea Behind Cyber Attack; Sony's Decision to Cancel 'The Interview' a Mistake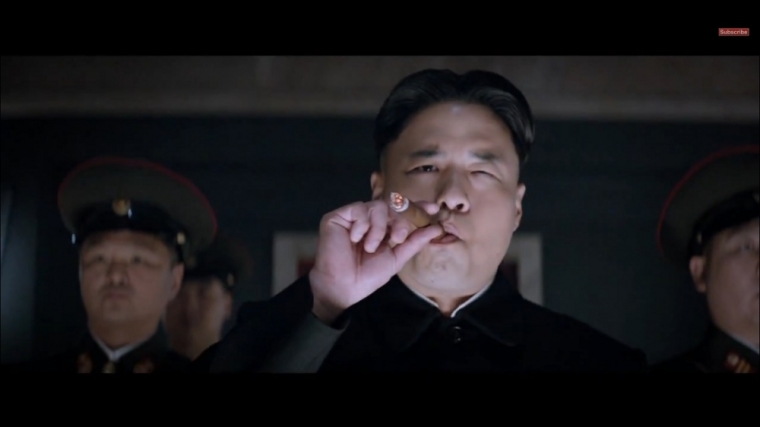 President Barack Obama said Friday that Sony Pictures Entertainment "made a mistake" in canceling the Hollywood studio's film "The Interview," a comedy about a plot to kill North Korean dictator Kim Jong-Un, after the company was subjected to a devastating cyber attack.
"I wish they had spoken to me first," Obama said at a year-end news conference, according to The Associated Press.
Sony on Wednesday dropped its plans to release "The Interview," an action comedy film directed by Evan Goldberg and Seth Rogen and starring Rogen and James Franco, on Christmas Day. "Sony Pictures has been the victim of an unprecedented criminal assault against our employees, our customers, and our business," Sony said in a statement.
"I would have told them, 'Do not get into a pattern in which you're intimidated by these kinds of criminal attacks. ... We cannot have a society in which some dictator someplace can start imposing censorship," Obama said.
"Sony is a corporation. It suffered significant damage. There were threats against its employees. I am sympathetic to the concerns that they faced," the president acknowledged, but added, "Having said all that, yes, I think they made a mistake."
Sony Pictures chief executive Michael Lynton responded by saying the president was mistaken, and noted that Sony had to cancel the release because all major theater chains had decided not to show the movie.
"The president, the press and the public are mistaken as to what actually happened," Lynton told CNN's Fareed Zakaria. "We do not own movie theaters. We cannot determine whether or not a movie will be played in movie theaters."
Lynton insisted that "we have not caved, we have not given in, we have persevered and we have not backed down."
"We have always had every desire to have the American public see this movie," he added.
The hackers, who call themselves The Guardians of Peace, posted on a website last week that they promise to give a "Christmas gift" to Sony to put the company, which had already been forced to cancel the production of several films, "into the worst state."
"We have already given our clear demand to the management team of SONY, however, they have refused to accept," the hackers said in an earlier message. "Do carry out our demand if you want to escape us. And, stop immediately showing the movie of terrorism which can break the regional peace and cause the war!"
The cyber attack, which has revealed four films along with numerous email threads and even salary details of Hollywood stars, had compelled Sony to cancel the production of several of its film projects, as the company's network was not being able to process any payments.
Private emails earlier showed that Sony was expecting retaliation by North Korea, and was trying to soften the assassination scene in the film, according to New York Post.
"This is now a story of Americans changing their movie to make North Koreans happy," Rogen wrote in an Aug. 15 email. "That is a very damning story."
Sony Pictures co-chair Amy Pascal insisted on the changes, and told Rogen that she had supported the controversial film. "I'm not taking no for an answer," Pascal wrote. "If I was prepared to do that, we would have been done a long time ago. ... I would have done the easy thing and shut this down, but I haven't, much to everyone's incredible annoyance here."