Obamacare Advisor Who Called Voters 'Stupid' to Congress: 'I Have No Philosophy of Abortion, End-of-Life Care'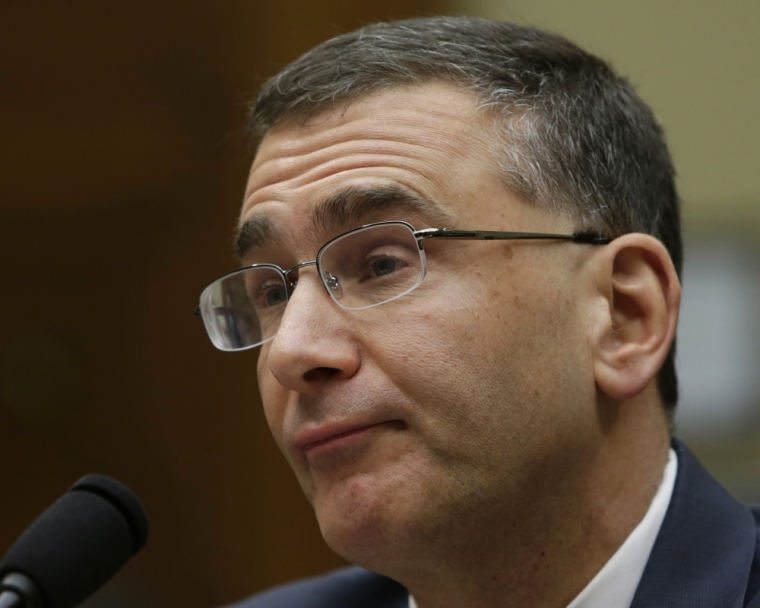 MIT economist Jonathan Gruber, who authored a paper on the economic benefits of aborting the children of poor parents, helped craft "Obamacare" and said passage of the healthcare law benefited from the "stupidity of the American voter," testified before a congressional committee Tuesday that he has no philosophy of abortion or end-of-life care.
Gruber co-authored a paper in 1997 that found that the legalization of abortion saved the government $14 billion in welfare payments through 1994 by ending the lives of many "marginal" children, by which he meant the children of poor people.
In Gruber's testimony before a U.S. House Oversight and Government Reform Committee hearing on the Affordable Care Act, Rep. Thomas Massie, R-Ky., sought to understand if there is a connection between Gruber's views on abortion, that society benefits from the death of those deemed costly, and the ACA's Independent Payment Advisory Board, a board of experts tasked with reducing healthcare costs which some critics have called a "death panel."
"If there are fewer elderly people, particularly poor elderly people, wouldn't that save a ton of money too? ... And do you understand the dangerous implications of going down this path?" Massie asked.
"I have no philosophy of abortion. I have no philosophy of end-of-life care," Gruber answered. "My job as an economist is to deliver the empirical facts so that you all can make the necessary decisions."
Pressing further, Massie asked Gruber if he advocates the rationing of end-of-life care, and "as an economist, does it save money?"
"I do not advocate that the federal government should ration end-of-life care," Gruber answered.
Gruber also faced questions from the panel about a video that surfaced in which Gruber explained to an audience that the ACA was able to get passed because of its "lack of transparency" and the "stupidity of the American voter."
In his testimony Gruber apologized for the comments and said he was "glib," "thoughtless" and trying to make himself "seem more important or smarter by demeaning others."
The IPAB was added to the ACA as a cost saving measure. It creates a 15 member panel of experts to make recommendations to Congress on how to control the growth in spending for Medicare, a government health insurance program for the elderly. If the growth in Medicare spending is above a certain amount and Congress does not pass the IPAB's reforms, or its own reforms that achieve at least the same amount of spending reduction, the IPAB's proposals will automatically go into effect.
The ACA states that the IPAB is not allowed to ration healthcare to achieve its cost reduction goals. Critics have pointed out, however, that the law does not define for the IPAB what "ration" means. Former Secretary of Health and Human Services Kathleen Sebelius has acknowledged that it will be up to HHS to define "ration" for the IPAB.