Obama's Birth Control Mandate Redo Still Losing in Courts; Ave Maria University Gets Temporary Exemption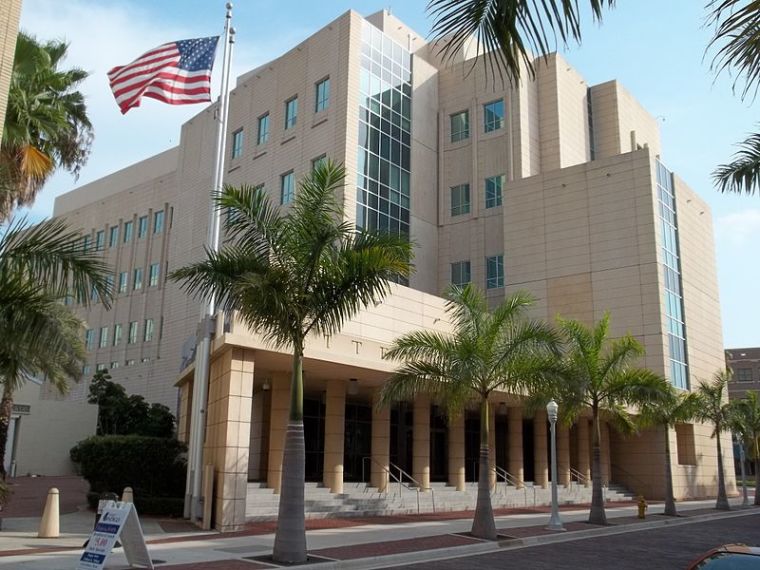 A federal court in Florida granted a Catholic academic institution injunctive relief from having to pay fines for refusing to comply with the federal government's birth control mandate.
The U.S. District Court Fort Myers Division ruled Tuesday that Ave Maria University will be granted a motion to be temporarily exempted from the Health and Human Services Department's mandate.
"Upon consideration of the record, the submissions of the parties, and the relevant law, it is the Court's conclusion that Ave Maria's motion for preliminary injunction should be granted," read the Court's ruling.
"This preliminary injunction takes effect immediately, and shall remain in effect pending entry of final judgment in this matter or further order of this Court."
In February 2012, not long after the Obama Administration announced the implementation of the "preventive services" mandate, Ave Maria University filed a lawsuit against HHS.
Ave Maria President Jim Towey, former head of President George W. Bush's Office of Faith-Based & Community Initiatives, said in a statement that he found the matter troubling.
"It is a sad day when an American citizen or organization has no choice but to sue its own government in order to exercise religious liberty rights guaranteed by our nation's Constitution," said Towey.
"Allowing a U.S. president of any political party or religious affiliation to force conformance to his or her religious or secular orthodoxy through executive action, is a perilous precedent."
The first lawsuit was rejected due to the Obama Administration's announcement that they would modify the mandate to be more considerate to religious liberty concerns.
In June 2013, HHS announced the details of its final rule on the mandate in light of religious liberty concerns voiced by several businesses and churches.
"Today's announcement reinforces our commitment to respect the concerns of houses of worship and other non-profit religious organizations that object to contraceptive coverage, while helping to ensure that women get the care they need, regardless of where they work," said then HHS Secretary Kathleen Sebelius.
According to an HHS press release, the final rule applied a "simpler" definition for "religious employer," which included both houses of worship and nonprofit religious organizations.
"With respect to an insured health plan, including a student health plan, the non-profit religious organization provides notice to its insurer that it objects to contraception coverage," reads the HHS press release.
"The insurer then notifies enrollees in the health plan that it is providing them separate no-cost payments for contraceptive services for as long as they remain enrolled in the health plan."
The new rules did not adequately address Ave Maria's concerns. Ave Maria still found the mandate in opposition to their religious views and believes that requiring it to participate in an act that is antithetical to its teachings a violation of conscience.
In August of 2013, Ave Maria filed a second lawsuit in district court against the HHS mandate. As before, the Catholic school was represented by the Becket Fund for Religious Liberty.
Regarding the Fort Myers court's decision, Becket Fund Senior Counsel Eric Baxter said in a statement that this was one of many losses for the federal government on this issue.
"After dozens of court rulings, the government still doesn't seem to get that it can't force faith institutions to violate their beliefs," said Baxter.
"Fortunately, the courts continue to see through the government's attempts to disguise the Mandate's religious coercion. We congratulate Ave Maria for its courage, even under the threat of crippling fines."