Octavia Spencer Addresses 'The Shack' Controversy: I Like That It Dispenses With Conventional Images of God (Interview)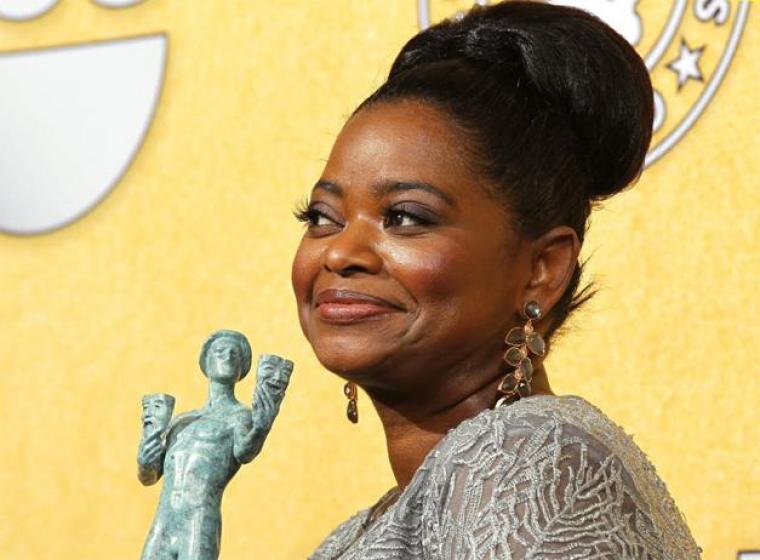 "The Shack" hits theaters Friday and Oscar-nominated actress Octavia Spencer, who plays the role of God, describes why she likes that "The Shack" does away with the conventional portrayals of God despite the controversy surrounding it.
Spencer was nominated for an Academy Award for her role in "Hidden Figures" but it's her role in the upcoming film "The Shack" that is getting attention in Christian communities. Some evangelicals have come out against the book and the film for its "heretical" portrayal of the Holy Trinity.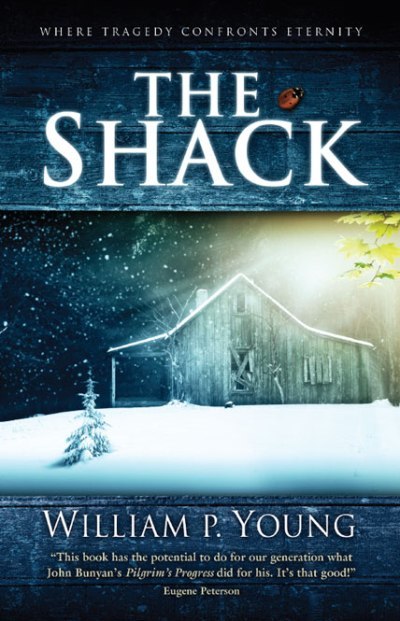 "The Shack" is based on The New York Times best-selling novel of the same name and as the film's synopsis says, the cinematic journey will take viewers on a "father's uplifting spiritual journey. After suffering a family tragedy, Mack Phillips (Sam Worthington) spirals into a deep depression causing him to question his innermost beliefs. Facing a crisis of faith, he receives a mysterious letter urging him to go to an abandoned shack deep in the Oregon wilderness. Despite his doubts, Mack journeys to the shack and encounters an enigmatic trio of strangers led by a woman named Papa (Spencer). Through this meeting, Mack finds important truths that will transform his understanding of his tragedy and change his life forever."
The following is an edited transcript of The Christian Post's interview with Spencer, in which she discusses being apart of the faith-based thriller and how it personally impacted her.
Christian Post: You got to play God; can you tell us how this all came about and your decision to take on the role?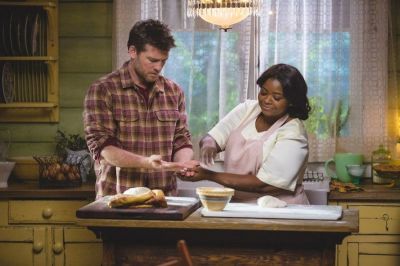 Spencer: The book was given to me as a gift by a dear friend who knew I loved thrillers. I had no idea it was faith-based, but thought it lended itself to this genre in such a unique way. I was deeply moved because it felt organic. The questions asked of God somehow felt like every man's journey, including my own.
CP: Can you share with us your personal faith journey?
Spencer: You can't be from Montgomery, Alabama, and not have a background in the church. It's at the core of who we are as a people. Saturday was rehearsal for whatever program was being presented on Sundays. Where I'm from, you learned about God before you learned to read and write. Our faith is what grounds us.
CP: There has been much controversy surrounding the book and the role in which you play God. What can you say to those who are concerned?
Spencer: I love the way the Holy Trinity is presented in "The Shack." It represents a very diverse group of people, which is what the world is. So it's quite refreshing that the Holy Spirit is this beautiful Asian woman, who feels like a breath of fresh air in real life. And Jesus is an amazing Israeli actor. And then you have myself, as God, and what I like about that presentation is it sort of dispenses with the conventional images of God and what we have in our minds as God.
CP: Can you tell us some of the things you took away from the film?
Spencer: I think the story itself is one that people will be able to see themselves in, and will gain the life lessons. I think it will be cathartic in nature for people. It has been for me. I have been on a journey with this one. But it's one that I am glad that I am able to accept and take at this stage of my life. The lesson would not have been as profound for me if I would have been playing God at 20. I don't know that I would have had the knowledge to accept the story at that stage of my life. But I'm excited about it. I think people will be very excited about the message, the imagery, the wisdom and the love that this film is going to put out into the world.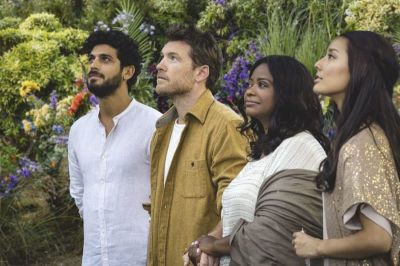 CP: "The Shack" symbolizes returning to the darkest places in our life to find true healing. Have you found that to be true in life?
Spencer: My faith is tested daily. The way the narrative is presented in this story made me truly understand forgiveness and how the lack of it can impact a life. The movie definitely drew me closer to God and the true sense of how to connect with Him.
I think there's so much that this movie will put into the world. The people who find themselves in the same situations as Mack, who are at the precipice of redefining their lives or reaffirming their faith, will find Mack's walk with God very similar to their own, and hopefully his resolution will be their own.
"The Shack" hits theaters Friday, March 3. The movie soundtrack is now available on iTunes. For more information, visit the website.
Follow Jeannie Law on Twitter:
@jlawcp