Police chief abruptly retires after suspending officer for posting 'no such thing as homosexual marriage'
'What happened to me should never happen again'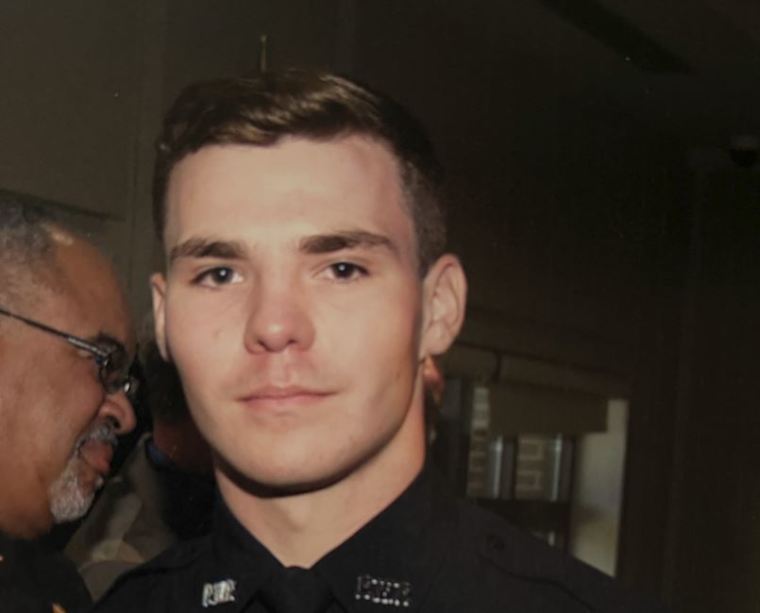 The longtime chief of a Georgia police department that suspended an outspoken Christian officer who voiced his views on marriage earlier this month has abruptly retired.
Port Wentworth Police Chief Matt Libby announced his retirement Monday, just days after Officer Jacob Kersey resigned after being told by his supervisors he could be terminated for sharing his religious views.
On Jan. 4, the department placed the 19-year-old Kersey on paid administrative leave following his refusal to take down a Facebook post from two days earlier in which he paraphrased the Apostle Paul's letter to the church at Ephesus.
"God designed marriage. Marriage refers to Christ and the church. That's why there is no such thing as homosexual marriage," he wrote.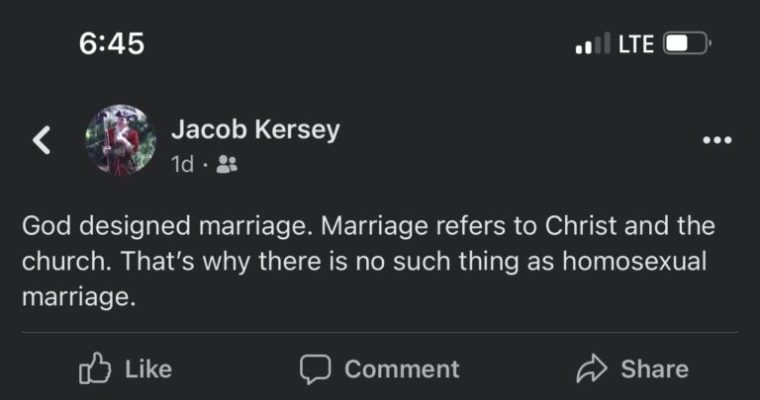 Kersey told The Christian Post following that initial meeting, he was led to believe he had been terminated but said he was later given a "second chance."
"I was given a second chance, 'Be silent about your Christian beliefs, don't post things like this because it leads us to believe that you might target members of the LGBT community,'" he told CP via phone Wednesday.
Kersey said while he had made similar statements in the past, both on social media and in his podcast, "The Jacob Kersey Program," he was inspired after reading John Piper's book, This Momentary Marriage.
"He does a really great job of talking about the imagery that Scripture uses for marriage," said Kersey. "In that post, what I did is somewhat paraphrase Ephesians chapter 5, where Paul describes marriage as a mirror image of Christ and His love for His people, His Bride, the Church.
"I've looked back, and I've made very similar posts before in times past. I've shared things that the Heritage Foundation, the Family Research Council, Focus on the Family, and others have said about how marriage is only to be between a man and a woman, according to God's design for it."
According to Kersey, Libby compared his quote from the Bible to using a racial slur.
"My chief likened what I said to using the 'N-word,' so he equated me to the most horrific kind of racists," he said.
Following his administrative leave, Kersey said the department couldn't terminate him because he did not violate any policies with his post, so they gave him his job back and told him simply, "Don't do it again."
Kersey said he believes the department intended to use the reprieve to create a new policy which would result in his ultimate termination.
"This is how they told me they were going to enforce it," he said. "I would be allowed to post Bible verses, however, if I gave an interpretation, opinion or explanation of those Bible verses that was offensive to someone somewhere, then I would be fired." 
Kersey said his decision to resign came after he realized he would be laying his life on the line to protect the "great citizens of Port Wentworth, only to be playing this game with the police department the entire time, knowing good and well I was going to be eventually fired for it."
"So I decided to resign beforehand and share this story."
The Port Wentworth Police Department, which serves a population of roughly 11,000 people in the metro area of Savannah, Georgia, did not return a request by CP for comment Wednesday. 
In Libby's letter to city manager Steve Davis, Libby did not provide any reason for his retirement other than a brief note which read in part: "It has been my honor to serve this community for over 31 years. I wish the City and the department well, and I am thankful for all the opportunities I was afforded during my career."
In addition to his role as police chief, Libby also served as interim city manager in 2022, according to a local news report. 
Upon learning of Libby's retirement, Kersey said he believes the move was "absolutely" connected to his situation.
"The police chief was forced to resign after my story made national headlines. America wants to know why," he said.
In addition to demanding a public apology from the other members of the Port Wentworth police command staff, Kersey also wants to know when the city is going to address the story.
"What happened to me should never happen again — not in America and certainly not in Georgia," he said.