Ohio church collects 100,000 Thanksgiving meals for needy, 60,000 pounds of food for South Africa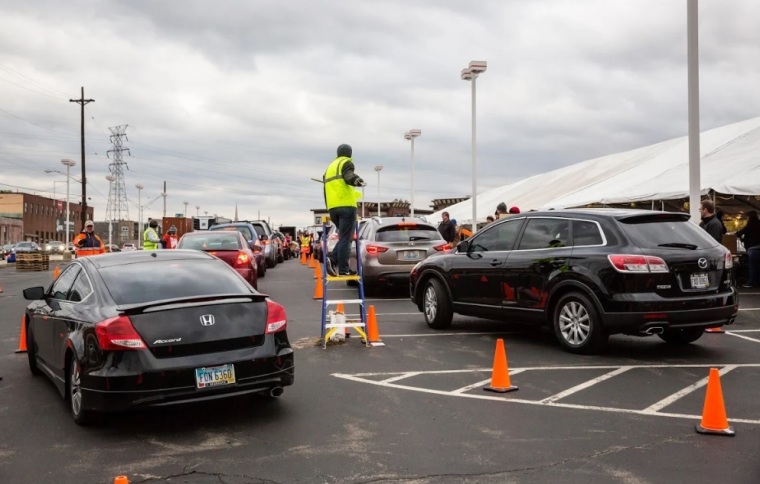 A church in Ohio has gathered more than 100,000 meals for the needy for the local area and also about 60,000 pounds of food for people in South Africa.
This was the 22nd year that the multisite Crossroads Church collected food on the weekend before Thanksgiving. 
The food is being distributed to local partners this week, said Joseph Jones, director of Events at Crossroads. He explained that there will be "two shipping containers that will head to our South African partners for arrival in the next couple of months."
While the event has been fairly consistent through the years, Jones told CP that this year Crossroads made a more concerted effort to include food pantries.
"We have targeted local food pantries a bit more aggressively than in years past," he explained. "Aside from the 100,000-plus meals and 60,000 pounds of food we'll send to partners in South Africa, we did collect and distribute 16,302 food items to local pantries specifically to feed students."
Launched in 1996 as "Crossroads Community Church of Hyde Park," Crossroads has since grown to include several campuses in Ohio and Kentucky.
"So where is Crossroads going? Only God really knows. But our short history has shown us that it's a journey of creating something that hasn't yet been seen, saying things that aren't being said and trusting God to do something truly meaningful in and through a bunch of imperfect people," states their website.
Crossroads Church is by no means the only church doing charity work around the time of Thanksgiving. A group of churches in Texas are planning to observe an annual charitable cause known as "Bless Friday."
"We're here to help connect individuals, groups and churches to the service opportunities that can transform our communities and our hearts," notes its website.
"If you don't find an activity on our website in which you can participate, please allow the Spirit to lead you and your family and friends to a need in your community."