Ohio Church Once on the Brink of Closure Now Nearing Megachurch Status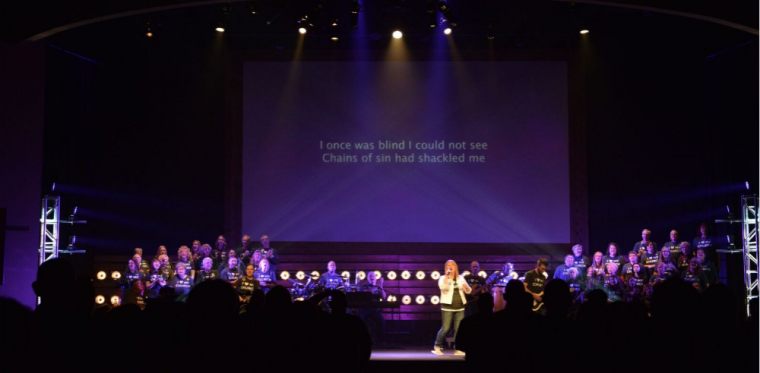 An Ohio congregation once on the brink of closure celebrated its 100th birthday Sunday and is constructing a $13.5 million chuch addition to accommodate it's growing membership.
Joe Porter, spokesman for Whitewater Crossing Christian Church of Cleves, told The Christian Post that while the congregation does not care much for the term megachurch, as it now holds weekend services for some 1,600 people, "we definitely won't apologize for getting big."
To celebrate the momentus occasion in the church's history, Porter said "all four of our services celebrated the past through interviews with previous pastors and historica videos.
Founded in 1916 and originally named Westwood-Cheviot Church of Christ, the congregation underwent a period of decline from 1984 until the late 1990s following the retirement of a popular senior pastor.
"The church went through a difficult period of leadership transition and decline in membership," noted a video posted on the church's website. "During these declining years, several senior ministers came and went, as the church focused inwardly. In the late 1990s, several strong leaders began a process of moving the church toward health."
These efforts included the hiring of senior minister David Vaughan and moving from their original location in Cincinnati to Cleves in 2003.
Whitewater Crossing's bounce back garnered the attention of Cincinnati news station WCPO-TV which reported on the church's membership growth and new building construction.
"Not only has the church rebounded — it's well on the way to megachurch status, with an average of 1,600 in attendance for weekend worship services," the station reported. "In fact, the church has outgrown its 38,000-square-foot building and is in the midst of building a $13.5 million addition that will give it 95,000 square feet of space" and will accommodate 1,200 in the sanctuary.
When asked by CP what he wants people to learn from Whitewater Crossing's recovery, Porter responded that he hoped people saw that "there's nothing like the church when it's working right."
"We hope people see the obvious hand of God moving through the leaders and committed people who have sacrificed in the past. We hope we learn from the mistakes and continue to trust God to do big things in the future," said Porter.