Ohio's Down Syndrome Abortion Ban Blocked by Judge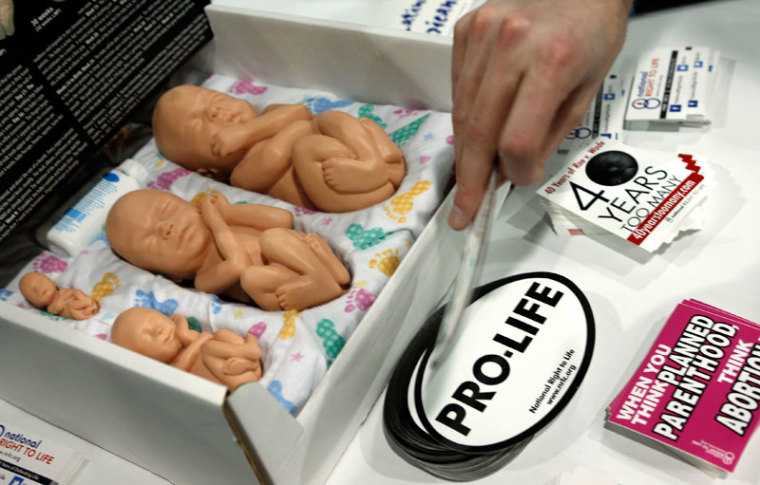 A federal judge has blocked the implementation of an Ohio law that would ban the abortion of babies diagnosed with Down syndrome.
District Court Judge Timothy Black of the Southern District of Ohio issued an order Wednesday granting a preliminary injunction against the law, which was scheduled to take effect next week.
"Forty-five years ago, the Supreme Court held that the fundamental right to privacy guaranteed by the Fourteenth Amendment includes a woman's right to decide whether or not to terminate her pregnancy pre-viability," Black ruled.
"Here, Ohio's new law wrongfully does just that: it violates the right to privacy of every woman in Ohio and is unconstitutional on its face."
Freda Levenson, legal director for the ACLU of Ohio, celebrated the injunction, saying in a statement released Wednesday that the organization is "committed to making sure this unconstitutional law is never enforced."
Ohio Right to Life denounced the injunction, with the pro-life group's President Mike Gonidakis saying that the judge "prioritized abortion-on-demand over special needs children."
"Our pro-life law simply ensured that Ohioans with Down syndrome would be protected against lethal discrimination. Unfortunately, the ACLU and the abortion industry callously disregarded these Ohioans," said Gonidakis, as reported by The Associated Press.
In December, Ohio Gov. John Kasich signed House Bill 214 into law. Also called the Down Syndrome Non-Discrimination Act, the new legislation banned abortions based solely on a Down syndrome diagnosis.
Doctors found to have performed an abortion on the basis of a Down syndrome diagnosis would face up to 18 months in prison and a $5,000 fine. The pregnant woman would not be punished.
An identical law in Indiana, enacted in 2016, has been blocked by a federal judge, who said the state has no right to limit women's reasons for terminating pregnancies. A similar law in North Dakota went into effect in 2013 and has not been challenged.
A 2012 study published by Prenatal Diagnosis suggests that while termination rates for Down syndrome pregnancies were trending downwards nationally in recent years, up to 85 percent of babies diagnosed with Down syndrome are killed.