Oklahoma board rejects Catholic school's request to become nation's first religious charter school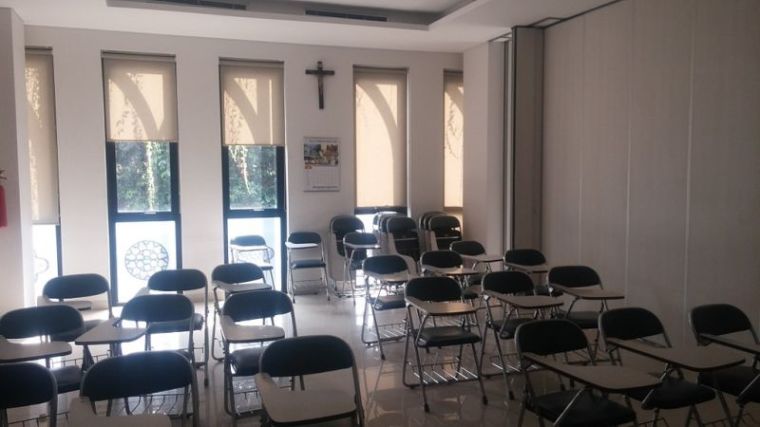 Oklahoma education officials have, for the time being, unanimously rejected an application by a Catholic school seeking to become the first religious charter school in the United States.
The Oklahoma Statewide Virtual Charter School Board rejected the St. Isidore of Seville Catholic Virtual School Application for Initial Authorization during a meeting Tuesday at the Oklahoma History Center in Oklahoma City.
The board cited multiple points of concern with the application, including questions on the constitutionality of having a state-sponsored Catholic school, reported The Washington Post.
Despite the vote, it is possible for the Catholic school to reapply for charter school status, as the Archdiocese of Oklahoma City has 30 days to revise and resubmit its application.
Americans United for Separation of Church and State, a Washington, D.C.-based progressive advocacy group that has been monitoring the controversy, celebrated the board's decision.
"It's hard to think of a clearer violation of the religious freedom of Oklahoma taxpayers and public-school families than the state establishing the nation's first religious public charter school," said Americans United CEO Rachel Laser in a statement. "We will say it again: We urge the board to reject any application for a virtual charter school that includes a religious curriculum or engages in religion-based discrimination."
Brett Farley, executive director of the Catholic Conference of Oklahoma, told National Public Radio in an interview shortly before the board vote that he believed recent U.S. Supreme Court decisions had paved the way for allowing state-funded religious schools.
"In our opinion, they all seem to be pointing in one direction, and that is that — as they've said and as they've said now three times — if a state has a program generally available that is state-funded, then they cannot prohibit a religious institution from participating in that program simply because they're religious," said Farley.
Last year, then Oklahoma Attorney General John O'Connor and Solicitor General Zach West issued an opinion warning that state prohibitions against faith-based charter schools might not be constitutional.
O'Connor and West cited three cases: Trinity Lutheran Church v. Comer (2017), Espinoza v. Montana Department of Revenue (2020) and David Carson et al. v. A. Pender Makin (2022).
In Trinity Lutheran, the Supreme Court ruled 7-2 that a Missouri church's preschool could not be prohibited from benefiting from a secular aid program solely because it was run by a faith-based institution.
In Espinoza, the high court ruled 5-4 that parents in Montana could take advantage of a publicly-funded scholarship program to send their children to sectarian schools.
In Carson, the Supreme Court ruled 6-3 that Maine's state-operated tuition assistance program could not prevent parents from using the funds for schools that have religious instruction. 
While Okalhoma Attorney General Gentner Drummond has expressed concern over the Catholic school receiving charter status, Gov. Kevin Stitt supports the approval, writing to Drummond in February that state provisions against religious charter schools "likely violate the First Amendment's prohibition on religious discrimination."
"You contend that the United States and the Oklahoma Constitutions permit, and indeed require, the state to discriminate against religious organizations seeking authorization to operate charter schools. In fact, the opposite is true," wrote Stitt.
"Religious liberty also precludes the government from singling out believers for disfavor or preventing them from fully participating in public life, including in public-benefits programs."